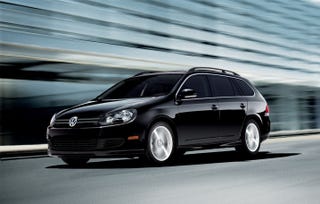 Living in LA, it's really tough choosing one car to do it all. The rutted roadways, curvy canyons, distant destinations, and abundant alliterations... there so much to consider when deciding on a car. Matt Farah frequently mentions on The Smoking Tire podcast, it's really tough to have one car in LA due to all the purposes it has to serve.
I had a 2002 4Runner and a 2014 Scion FR-S that needed to find a way into a single parking space. I wound up selling them both last year and chose the 2014 VW Jetta Sportwagen. It's got torque, turbo, tons of cargo space, roof rails, and diesel is generally 50 Cent cheaper than regular here in LA which got me sayin' Ayyooo. It also handles the 405 chop with grace and quiet comfort— not to mention the 51.4mpg (indicated) I got on the way to work today.
I miss having a car that handles like a fox and makes me smile every time I sit in the driver seat... but 60 miles a day in LA traffic with a 6-speed manual is tiring. The communicative suspension of the FR-S frequently communicated expansion joints as hot coffee into my lap, so for now I feel I'm better off.
What was your car compromise? What do you tell yourself to get you through the day?