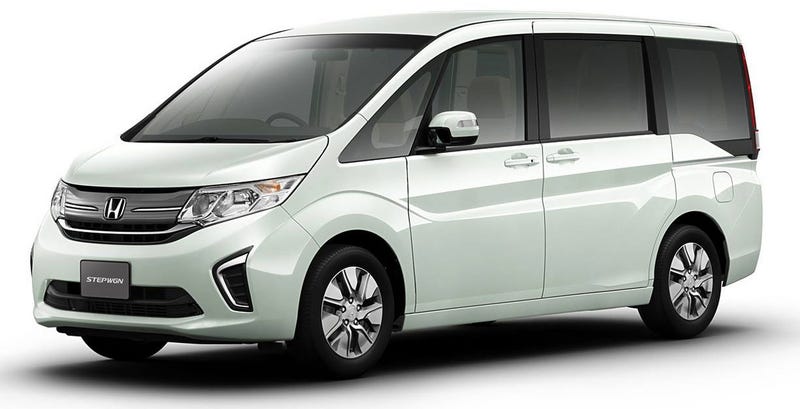 It may looks like a normal JDM minivan, but, what makes this car interesting is this car has 1.5l turbocharged inline-4, making a healthy 177hp. Now Honda, if you're reading, put that engine to a Honda Fit and call it the Fit Type R, now!
The StepWGN also has an interesting rear-doors called the Waku Gate, so you can open half of it or you can open the whole thing up like a normal Minivan.
In Indonesia this thing will cost somewhere arround 30-35k USD.
k
i
n
j
a
a
a
a
a
a
And oh, that bamboo interior looks interesting. But seriously, that 1.5l Turbo sounds amazing in a Honda Fit..