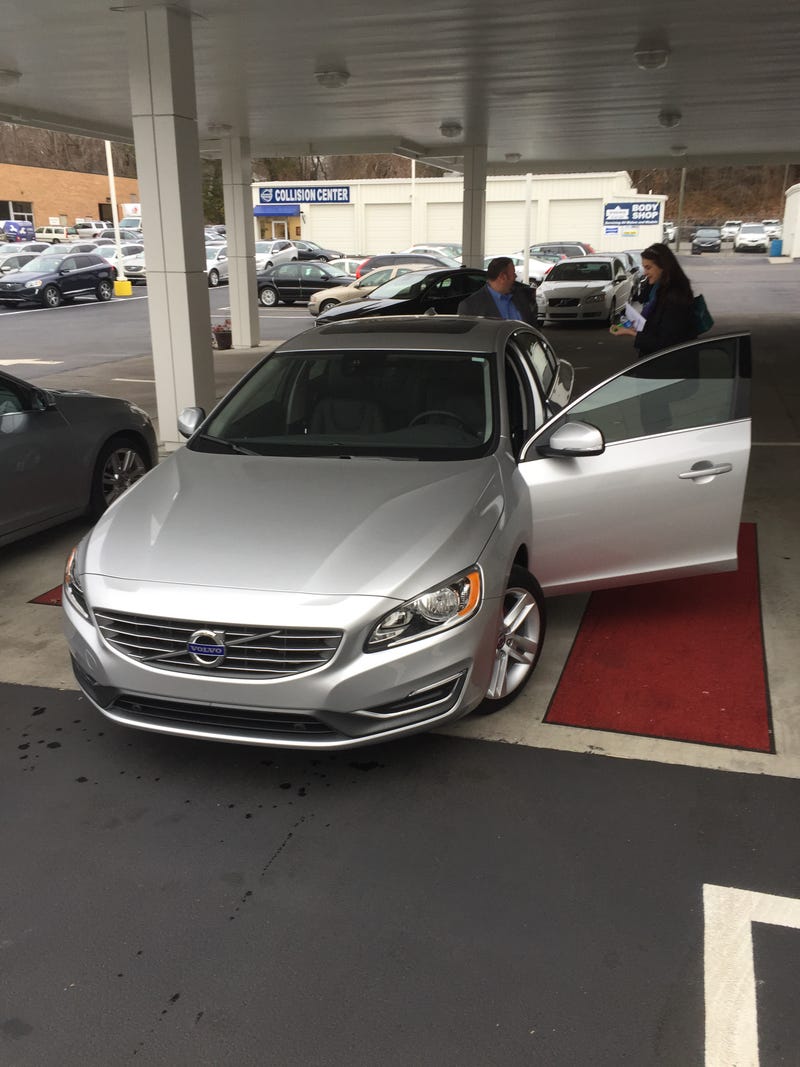 The Volvo dealer called my mom and offered her to trade in her leased XC60 T6 for an S60 T5 Drive-e for $349 a month with no money down, and 15,300 miles per year for 39 months. It has heated seats, navigation, and backup sensors which her old car didn't have. I haven't even owned my outback for 24 hours, and it's no longer the newest car in the driveway.
Here's 2 goodbye shots of her XC60. It only has 23,000 miles, and is going to make someone a great car.
I wonder what the neighbors are going to think. 2 new cars in 2 days.