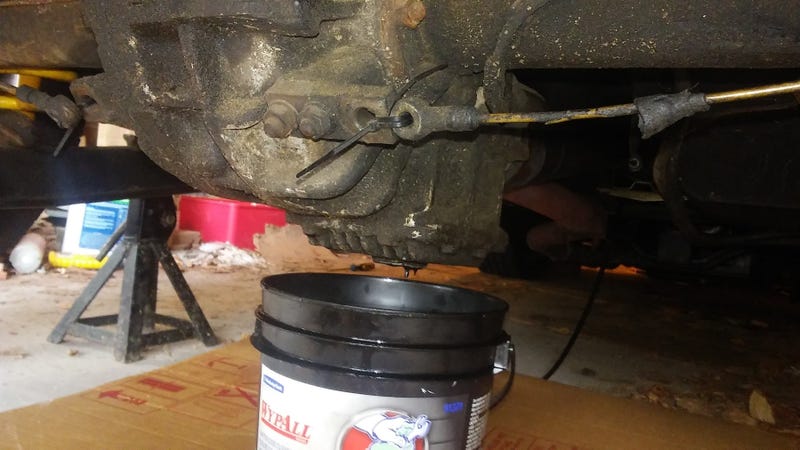 the oil was nice and black..........and smelly.
After getting all 1.5 quarts of new oil in it I went to tighten the fill plug and this happened.
it's dead.
luckily since it's an allen head plug I can still remove it without drilling or extracting it and since I'm not paying $20 for a new one I'm just going to take the old plug and solder it back together.