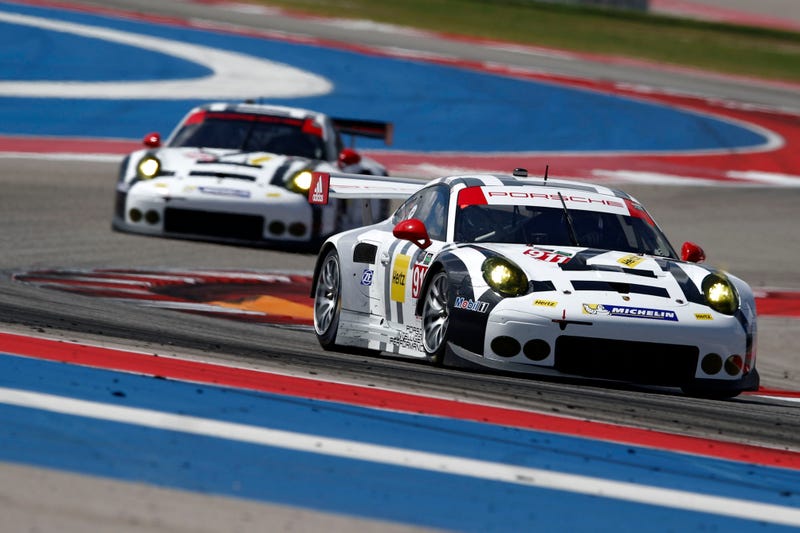 GT Sport just got the mid-engine RSR. Assetto Corsa has it too, skipping the 2015 RSR. Why doesn't Porsche release the OG RSR, anyway? Forza has the 997 version, but only Real Racing 3—a mobile simcade freemium racer—has the actual 991 RSR that competed for 6 years (including GTE-Am).
I mean, sure, the new one's revolutionary in terms of Porsche standards, but that's a generic MR car with a (well-rendered) 911 silhouette. The old RSR is the real deal, won overall at Petit Le Mans, has its fair share of race wins besides. And it's for accuracy's sake, too, to complete the GTE field.
All I'm saying is that, now that more games got the Porsche license, they should strive for a more complete roster. Add the OG 991 RSR.