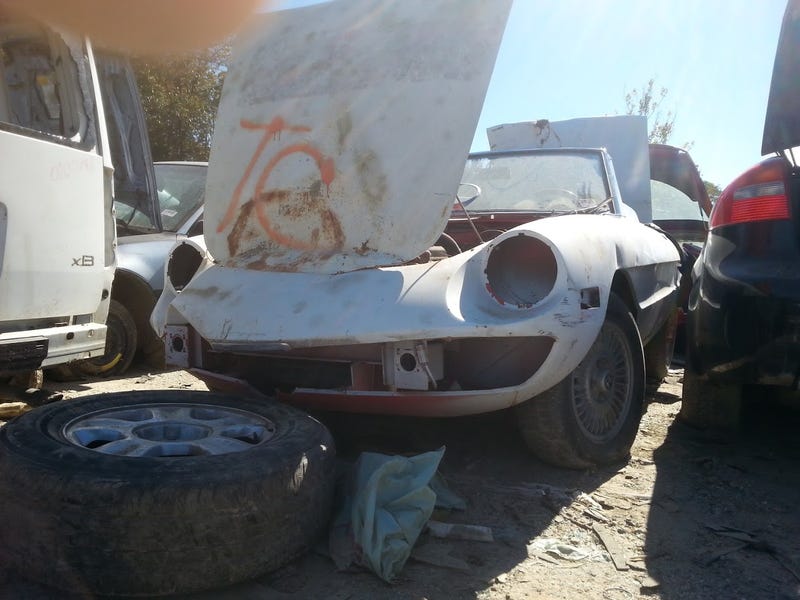 Where I found this spider and took it's exhaust and other small bits.
Well I happened to look on their online inventory and found this.
and this.
And that's just the first page.
I have no idea where this junkyard finds all this old metal but at this point I think I found my new favorite place to do business.
And that '77 spider, that's not the only one they have.
yes, a single junkyard has F O U R alfa spiders just sitting there waiting for parts to be robbed off of them.