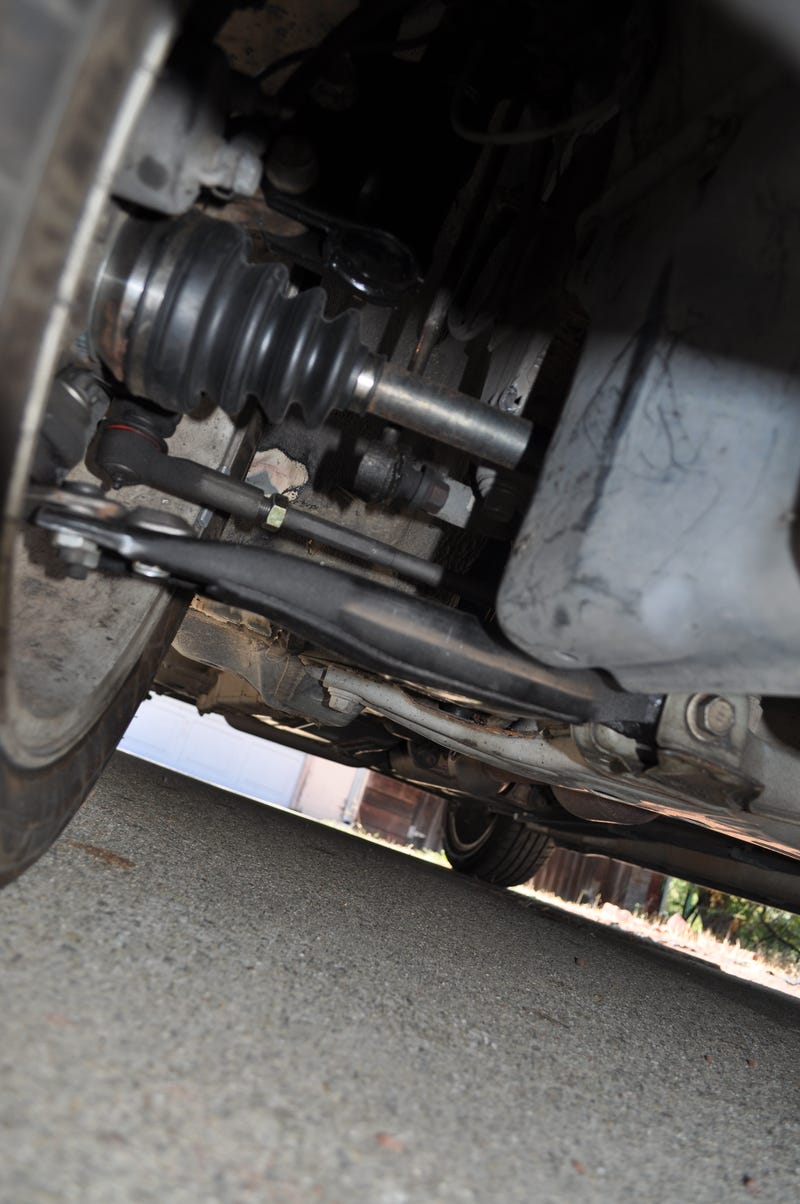 After purchase, my dad decided to start me on getting my manual skills to be more proficient. We discovered a few things, like it had been crashed. right front quarter panel wasn't the same (after we took it for a automated car wash), right shock bolts suspiciously new, and the left suspension completely new. Awp.
(Comparison on the left)
Also, the back bumper isn't fitting exactly well. Even a very solid push doesn't shove it in.
No fucking idea what this is. Bondo?
Other side. Same.
And the front right quarter. Bumper, as usual, doesn't fit very well. and this white stuff ain't coke but it scratches off.
XRS badge....glued with dripping? Definitely not Toyota quality levels of adhesion, but yeah.
And the rear false diffuser has cracked at the mounts and very movable with a hand. And that exhaust is stock. Well, this car has had a intresting life. It's like Hammond's M3. At least it has a 6 speed manual and the 2ZZ.