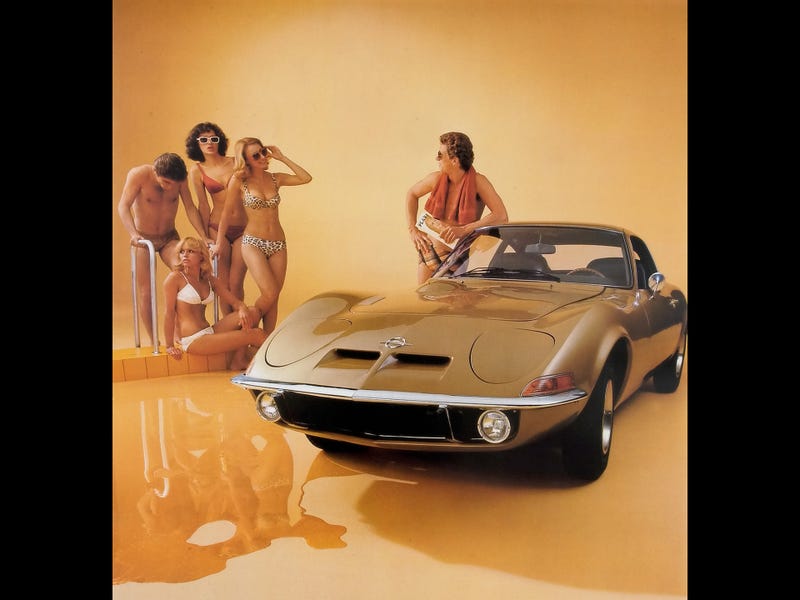 Been digging into the Opel GT lately after the sale of my Corvair and I've learned a few things about this cute German sports car. It's pretty weird!

The battery resides ahead of the radiator between the core support and the front bumper.
The brake booster is similarly located at the very front of the car. A long rod actuates it from the firewall.
The front suspension uses a transverse leaf spring.
Early models used a torque tube in lieu of a driveshaft.

The GT uses an odd cam-in-head engine where the camshaft is located in the head but it still uses tiny 1.5" pushrods to actuate the valves.
A teeny 1.1L OHV engine with twin carbs was standard but accounted for less than 5% of production.

An Opel GT won the sub-2L class at the 1972 Targa Florio.
Pretty much made up my mind for this to be the next R+C car that I buy. Alex and I will be working on the Mustang this winter too.