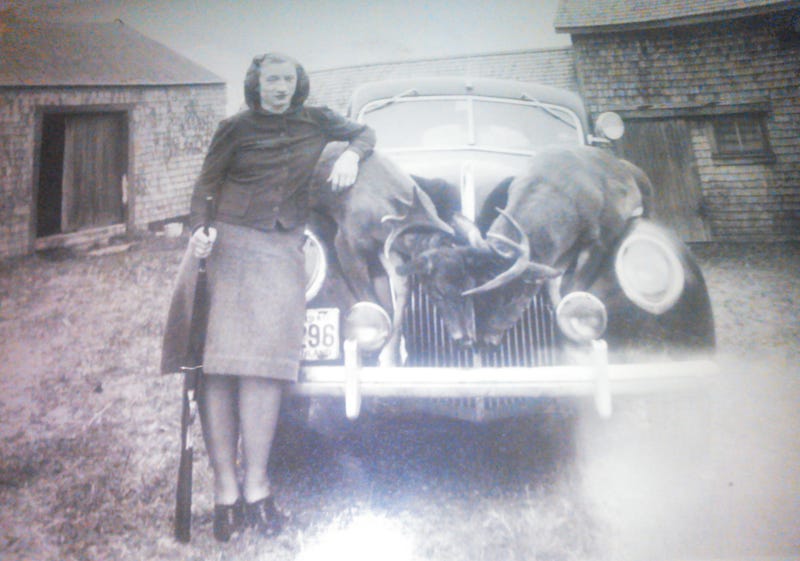 including this picture, which might be one of the coolest shots I have seen in a great long time. This was another De Luxe than the one I was wrenching on, but it is my girlfriends great grandma. Not a woman to be messed with. I wish I had a hi resolution scanner up there, but until that happens you have to deal with my potato shot of a photo.
And another old shot with a slightly older Ford:
friggin chickens were all over the A
I robbed the A's 6V battery for the deluxe
cooked up some good breakfast with the eggs though on a good old wood cook stove
found this old metal car, I want to restore it, but it is pretty badass as is. Anyone venture a guess as to what it is based on, if anything?
old Allis Chalmers
sugar shack
then I decided to make some pork green chile because cooking on that old stove is the best thing ever
then I drove home through black ice (the fire truck up there is a 1990 Dodge 3500 Cummins in SWEET shape, couldnt grab a decent pic at all!)
saw a bunch of dickbag parking 20 feet from the curb
and a caught some of my city's xmas lighting. I need to find my point and shoot for realz because the potato isnt doing any of this justice...