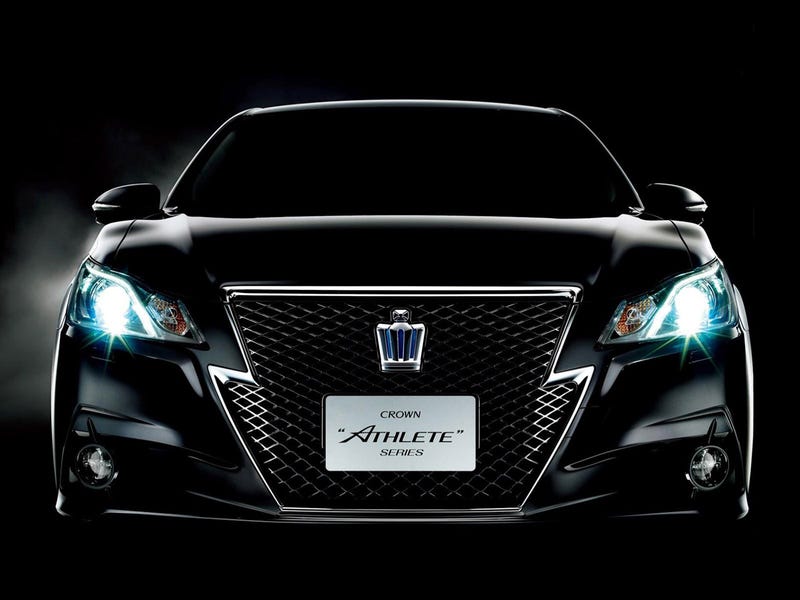 Well, i think i need one this time. Here's a Toyota Crown Athlete for your problems. Now, get on the problem..
Well, about a week ago i meet my ex at a local mall, and well, we talk about things we had been missed, and then i accidentally take her out on an unplanned date, so we watch movies, eats ice cream, things like that.
And then last sunday, i ask my girl to acompanny me to a local city parade, but she was busy so he can't go there, so i ask my ex instead, and well, me and my ex go to the parade together and had some amazing time there.
And that makes me thinking. I spent more time with my ex than with my girl in the past 2 weeks. Plus she was single and currently only date with me, and i think she was waaaay more prettier than my girl. It's like, somehow my girl's business is paving my way to get together with my ex.
Let me put it this way. If they were a car, my ex was an Aston Martin V12 Vantage, while my girl was a Jaguar S-Type.
And my situation is like, i can afford that Aston Martin, but I can't lose my S-Type, because i only have a single-car garage. It's like i didn't want to be with the S-Type, but i don't have heart to tell the S-Type that i want to get back with my old Aston. There's too much memory inside that S-Type that i makes me stick with the S-Type. But the S-Type constantly makes me sad because when i want to take her out for a drive, she instead spending her time in the shop. So i went to aston and take the old aston instead
So...
Should it stick with my girl and hope the situation somehow get better, or be with aston?
Would it be evil that i tell her that i'm not really like her anymore?
I'm affraid that i like my ex because it was familliar, beacuse well, she have been in my live for the past 6 years or so, while my girl only been 1.
Halp.