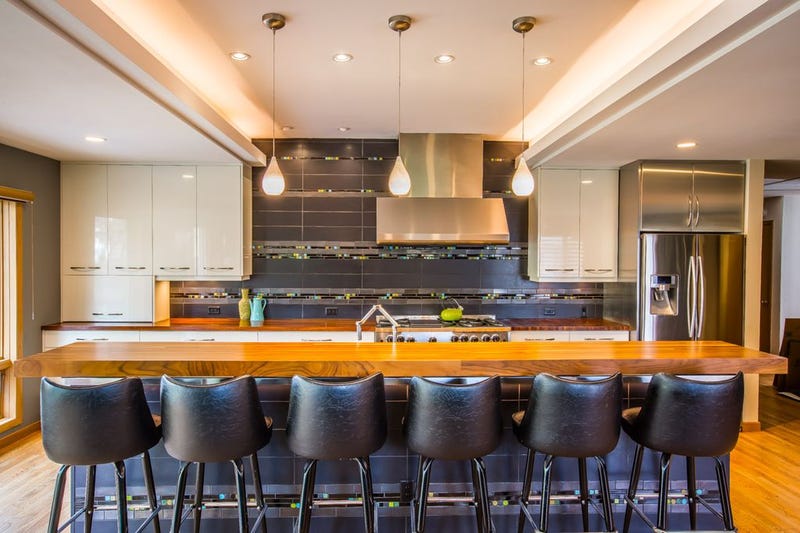 I not-so-seriously peek at real estate listings from time to time. Every once in a while you see a house with a lead image of its fancy kitchen. This is one of those houses.

Over Thanksgiving, I visited my parents, and a few years ago they redid their kitchen to be big and fancy and they have granite or some kind of stone counter tops, with tile floors. I've spent time in the kitchen before but this time I spent a bunch of time cooking in it. Goddamn it is so loud! Everything echos like crazy and every time you put something down on the stone counter top it's like CLAAAANNNNNGGGGG and rattles through your skull.
So when I saw this one, with its wood floors and counter tops, plus this floating wood bar counter above a stainless prep counter, mixed with a little bit of tile, I thought "hey that looks super badass, and also maybe not quite so damn loud."
I'm not sure how I feel about those little multicolored tiles mixed in but otherwise damn I love this kitchen.
Stone counter tops are officially played out y'all.