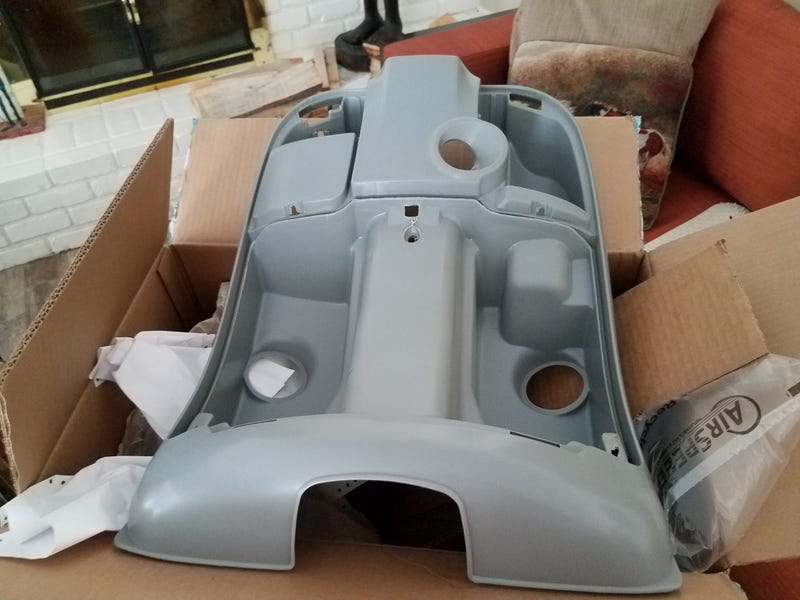 This is the last part needed for body panel replacement on the Vespa. I am going to try to complete the body, front signals, and crash bars this weekend.
I bought this to be a cheap toy to buzz around the neighborhood and generally not give a shit about. I figured I would let the body degrade and turn into a rat Vespa covered in stickers.
But something happened.
I fell in love with it and want to make it special. So now I have spent more on parts than I have on the scooter, and could habe just bought a newer, nicer, larger displacement Vespa, especially if I had just sold this one.
But I want this one, and I want to make it mine. Something is haywire in my brain.
This scooter will never be worth what I am putting into it.
First the Sunchaser, now this. I am deranged.
Have you had an obsession like this?