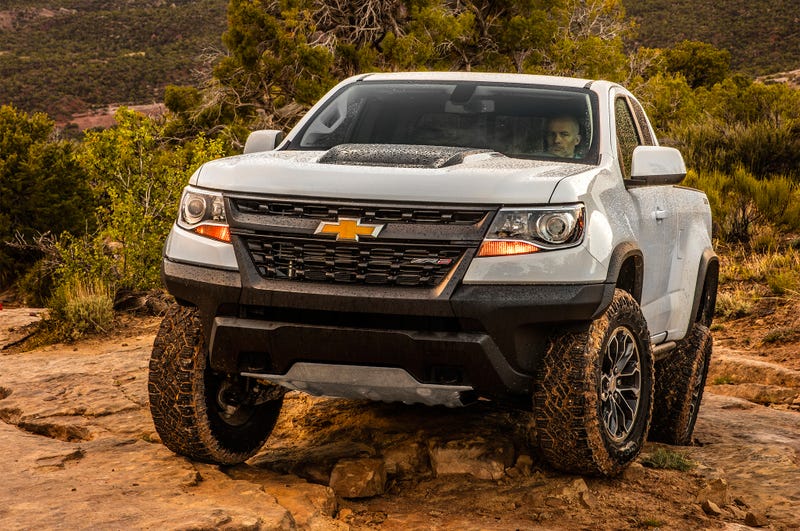 So, because the above truck exists, the following will never be built. First take a Silverado standard cab short bed 4x4:
Drop in the LT1 and TR6060 from the Camaro SS (the new 10 speed as an option) and bolt on a true dual exhaust. Swap out the shocks for the Multimatic spool units, swap out the front suspension with tubular control arms with heavy duty components, and give it the same tires from the F-150 Raptor. Remove the shitty plastic airdams and swap them out for actual skid plates. Finally swap out the hood for the HD hood:
Call it the Apache and watch the sales take off. But as I said, this will never happen.