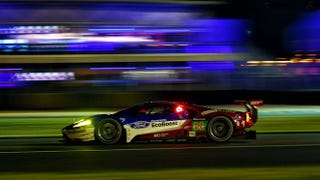 I don't have cable TV, but I do have streaming through my ISP, the local cable company. Other than taxes and fees it doesn't cost me anything more that what I was paying for internet only. I was getting a handful of channels, nothing spectacular, but enough to kill plenty of time.
Last night I fired up the app on the Roku and saw many more channels than I thought I was supposed to receive. Lo and behold, I received programming on, well, just about everything. OK, that's nice. I don't recall any announcements saying that I was supposed to get extra channels, and I didn't find anything online about this. I checked my bill and it's the same amount. Science channel, Velocity, DIY and several others I wanted are all there and working. And I'm getting the FS1 feed from Le Mans.
Is this something that they've added? Is it payback, temporarily, for my internet outage last week? Is this an error? I'm just going to sit back and enjoy it while it lasts...