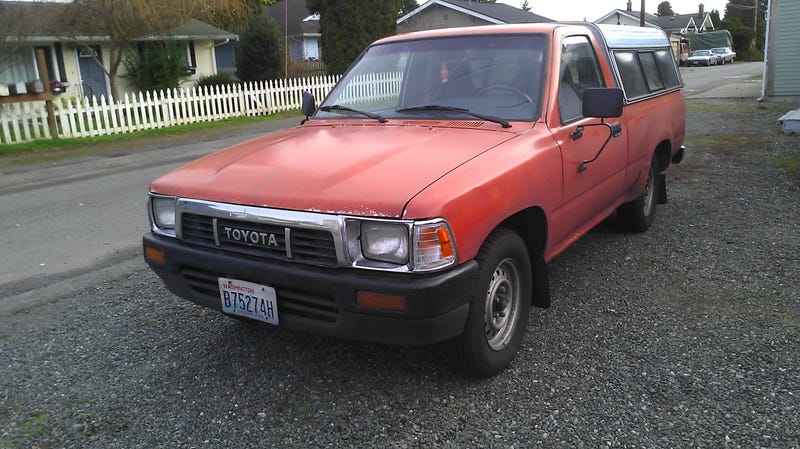 1989 Toyota pickup, 5-speed. First vehicle I ever bought. I was effectively unemployed at the time, spent almost every last cent on it, and served me well for four years. It was hideous, slow, carbureted, interior was gutted, and had over 300,000 miles. But it could drive to the four corners of the Earth, no problem.

This was my first of many Toyotas, and is the reason why I will never, ever, be without a truck. Unfortunately, when I sold it, I forgot to take off the vintage "keep on camping" mudflaps! Ughhh I am still not over that, I've never been able to find another set! I actually saw it again in a town up north last week, still chugging along. I should have chased him down, thrown cash at the driver, and gotten the madflaps back...
Some things I really don't miss about it are the sluggishness (engine was really tired, but it wouldn't die), the short bed, and trashed interior. Consequently, those were all the things that gave it such an appeal to me as well. I could have kept this pickup all these years and saved myself a small fortune not buying my next four cars. But unlike the rest of my family, it seems obvious I'm not a one-car kind of man.