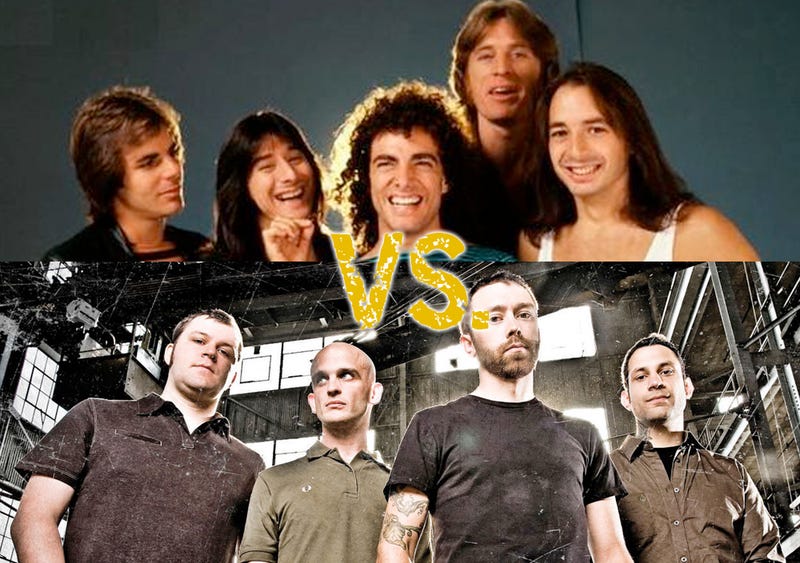 All night, all night, every night we play Song Showdown. Because that's the way we need it.
This is a fun comparison because of the contrasting energies and images of the two bands, which is exemplified well by the lead photo. Journey is poppy, fun, and very 80's. Rise Against is modern, serious, and gritty. Those two contrasting personalities show in their versions of Journey's song, both very different but very good. The tough part is choosing which is better.
Journey - 1980
Rise Against - 2003
Ohio Playes vs Chili Peppers has just two hours left. Roky Erickson vs Foo Fighters expires in 26 hours.
http://oppositelock.kinja.com/preview/song-s…