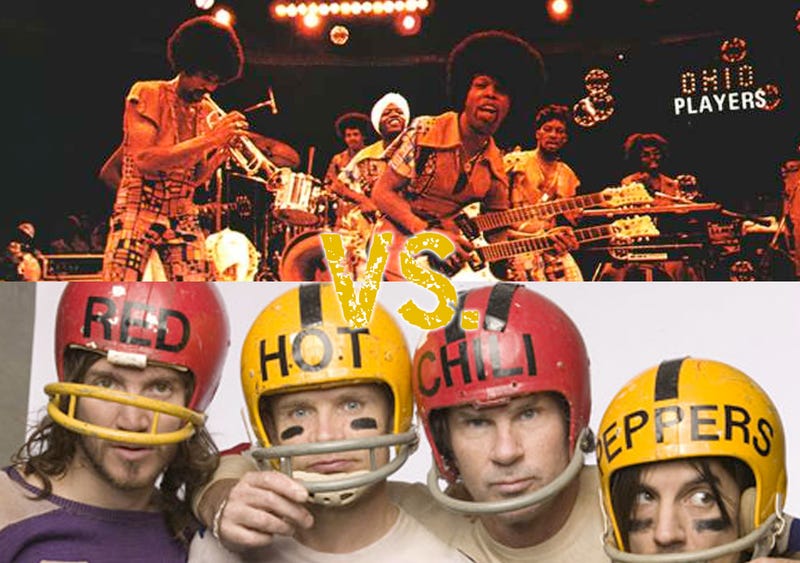 Man, the Chili Peppers really loved themselves some funk.
Here we go with part 2 of the Chili Peppers doubleheader. If you correctly guessed "Love Rollercoaster" then congratulations, you've earned half an internet. Half because what other cover could it be really (though I suppose I could have made it someone else covering Chilis).

When you think about it, "Love Rollercoaster" is actually a clever bit of songwriting, particularly for what was effectively meant to be a dance track. Not only does the song a rollercoaster as a metaphor for the ups and downs of dating/relationships, but for an added thematic tie-in the main guitar riff/horn piece goes up and down the scale throughout the song. (Like a rollercoaster. Get it?) And before you ask, no we won't get into the urban legend of the scream in the original version. But we will get to voting on the better version of the song.
Ohio Players - 1975
Red Hot Chili Peppers - 1996
If you haven't voted in the battle between Nine Inch Nails and Johnny Cash, that one has just two hours left before the polls close. Meanwhile part 1 of the Chili doubleheader, Stevie Wonder Vs the Chilis, has 26 hours until close.