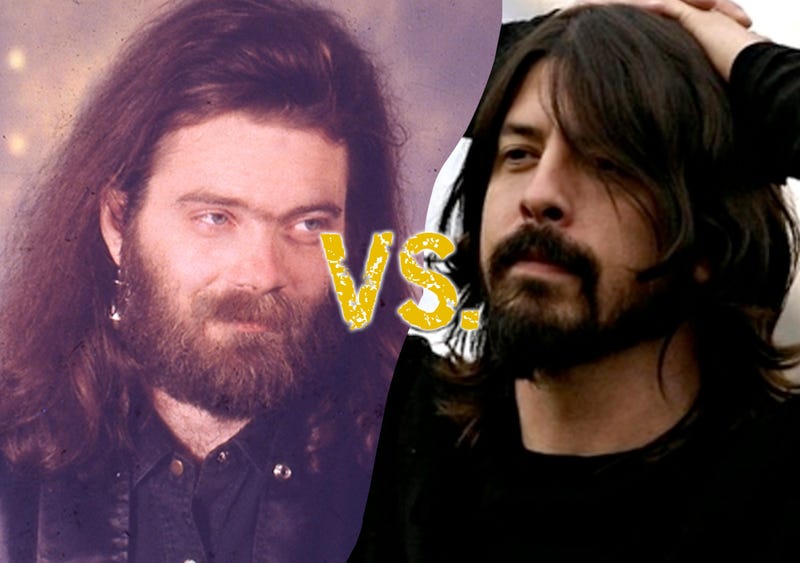 Haven't heard of Roky Erickson? You best educate yourself.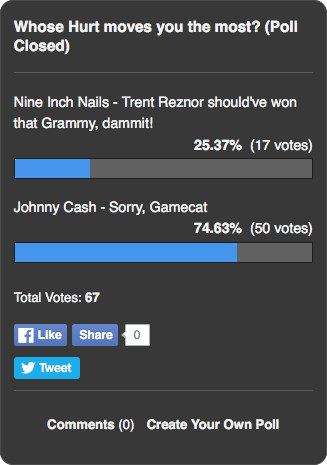 I expected the battle between Nine Inch Nails and Johnny Cash for the best Hurt to be a close fight, but despite very passionate endorsements from the likes of Gamecat, Wacko, and Johann Vegas, it was an absolute blowout, with Cash taking three times the votes.

So here's a woefully short backstory that barely skims the surface for you kids. Roky and his band the 13th Floor Elevators were pioneers of the psychedelic rock genre, finding success largely thanks to Roky's haunting vocals. The band rise was sidetracked in 1968 when Roky suddenly started speaking gibberish while performing at a concert. Shortly after he was diagnosed with paranoid schizophrenia and sent to a psychiatric hospital where he was involuntarily subjected to electroconvulsive therapy. A year later he was arrested for possession of a single marijuana joint, plead not guilty due to insanity, and found himself once again in a state hospital, where he was agan subjected to electroconvulsive therapy and thorazine treatments until finally being released in 1972. Suffice to say Roky didn't exactly have an easy or stable path. After being let out he returned to music with a new band, Blieb Alien, but eventually mental illness and creative decline caused him to leave the music scene once again. Before leaving though, Roky and Blieb Alien recorded the song "Two Headed Dog," a song that, while unkonwn by most, was evocative enough that Dave Grohl talked about it (and Roky) on the Austin episode of his song Sonic Highways, and even covered it with the Foo Fighters during the 40th anniversary of Austin City Limits.
Side note before we get started, there's an excellent documentary about Roky that you can watch here.

Roky Erickson - 1981
Foo Fighters - 2014

Reminder: Stevie Wonder vs Chili Peppers closes in two hours. Ohio Players vs Chili Peppers closes in 26 hours.