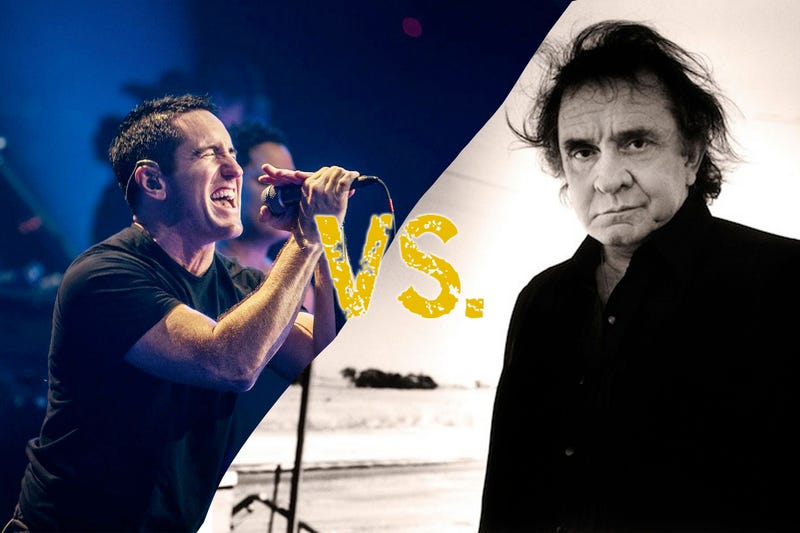 You knew it was coming. No, seriously. You knew it was coming.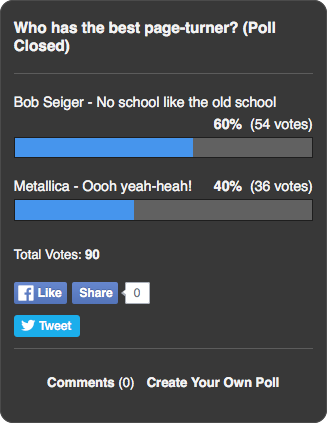 First a quick recap of the opening round of Song Showdown, where Bob Seger attempted to defend his song "Turn The Page" against Metallica. Man, people were passionate about this one, with a whopping 90 votes in all. Bob led from the get go, but Metallica did manage to keep it exciting, at one point trailing by just three votes. But in the end Maximum Bob took an 18-vote victory over the cover. Special mention to Party-Vi for best comment though.

Now to the round at hand. While we will (probably) visit Down in It and Wish later in our subseries "how to break a Gamecat," we're starting off with the obvious one and pitting Nine Inch Nails against Johnny Cash for the better version of "Hurt." The Nine Inch Nails original is one of the band's most powerful songs (especially when seen live), despite being the virtual opposite of their standard loud, fast, and aggressive sound. Cash's cover though is so haunting it even moved Trent Reznor upon his first listen.
"I pop the video in, and wow... Tears welling, silence, goose-bumps... Wow. [I felt like] I just lost my girlfriend, because that song isn't mine anymore..."
This one's a tough one, folks.
Nine Inch Nails - 1995
Johnny Cash - 2002
And if you haven't voted in the Iron Maiden civil war you have two hours until the polls close on that one!