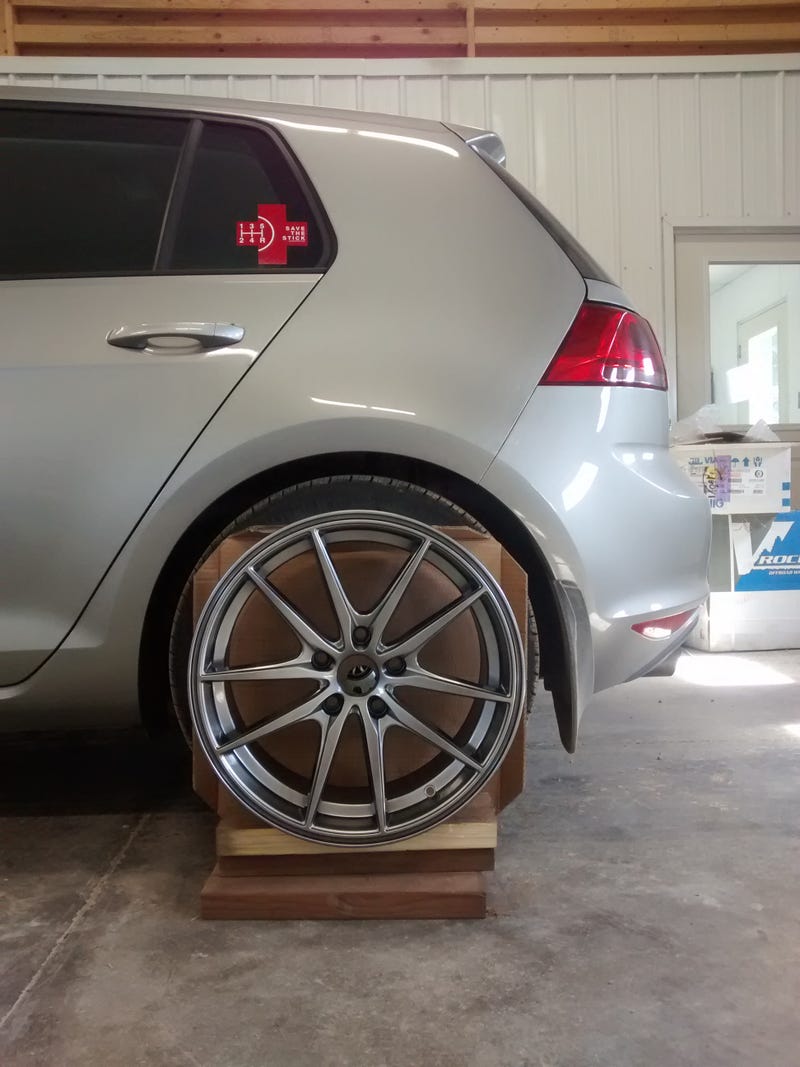 Tires Monday, hopefully.
Specs, for those interested: 17 x 8 ET45 Konig Oversteer. The extra 1/2" of width will have them sit a bit more flush with the fenders than the OE 17 x 7.5 wheels at the same offset (the lip will be 6mm further out than stock). Plus at a bit under 20lbs each they should be a couple of pounds lighter than stock, though not so light to create fear of them being fragile.
The perspective of the wheels sitting in front of the current ones makes them look bigger than they are. Tires will be 225/45R17 so there will still be plenty of sidewall to avoid worrying too much about shitty roads and ride comfort. Rubbing shouldn't be an issue during autocross.
*Waits impatiently*