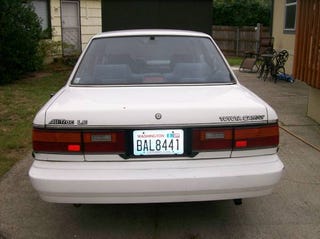 That ultra rare manual Camry AllTrac I posted a while ago has been relisted — but still no price drop. 4k for an old Camry, even one as rare of this? Don't think I can do it.

And advising me to "check the Nada guide" is just a thinly veiled way of saying, "no lowballers I know what I have."
Still, really cool obscure anonymous car. It's the king of Camries. Maybe I'll sweat him out and pounce when that price drops.