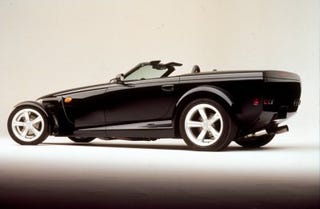 Anyone remember the Howler concept? Plymouth built it themselves for the 1999 SEMA show. They gave it a 4.7 v8, which according to Wikipedia, made about the same hp as the v6, but bumped up the torque tremendously. They also gave it a 5 speed manual transmission.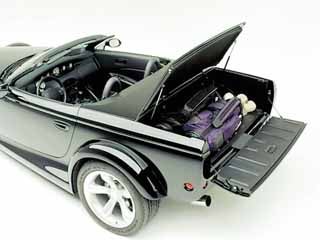 Furthermore, they addressed their customers' complaints about storage space and gave it a proper trunk. I kinda like it over the regular Prowler rear end.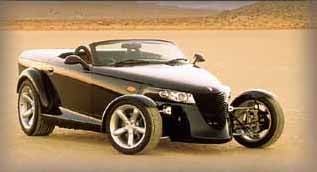 The Wikipedia article blames low sales figures and the end of Plymouth for blocking the Howler from getting into production, but didn't they rebadge the Prowler as a Chrysler for a few more years? I would think the Howler would have boosted sales more than offering Inca Gold as a color...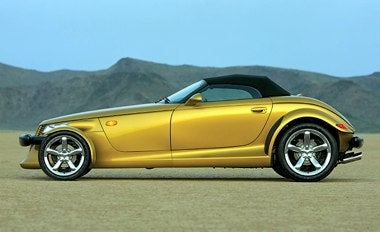 Related posts: calzonegolem found a v8 swapped Prowler http://oppositelock.jalopnik.com/ill-just-leave…
Which was sparked by Der Kafer's question about which cars needed different powertrains
http://oppositelock.jalopnik.com/which-cars-hav…