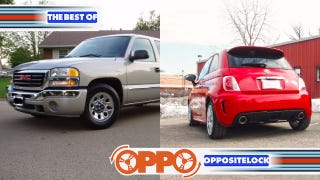 Assembled here are the best Oppositelock posts from Friday through Sunday. Today we've got a man and his truck, a pair of Abarths, thoughts about super-sedans, the F-20 Tigershark and more.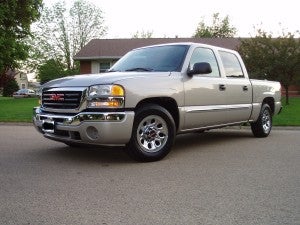 I really enjoy this place. It's far more civil than the forums I used to frequent in my younger days. The discussions are more interesting, and the people in general, seem a lot more intelligent. I have to say though, one thing has become quite clear to me: some of you think I'm some mix of a complete moron or a total wacko. How can that be, when most of you don't know I exist, and nobody has said a single unkind word to me? The answer is this: I am one of those people you see commuting in a full size pickup truck.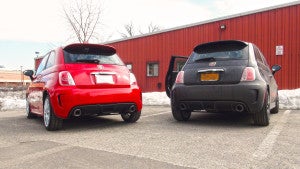 Today we spent a day with fellow Abarth owner Chris, up in the fantastic roads in western Connecticut/Upstate NY, with his fantastically Rosso Abarth. It was, well, a fantastic day. The day started off with us driving up from Long Island to Connecticut. Driving early in the morning in New York is the greatest joy of a New York motorist, as roads normally jam packed with Camrys are now empty and full of throttle blipping opportunities…
The 1980s was when super-sedans started to take off. BMW released the E28 M5, Mercedes-Benz had the 190E Cosworth, and everything grew from there. They were the perfect package for those who had money to spend. They balanced sports car characteristics with luxury features. Wanted a car that can be a sports car and a luxury cruiser at the same time? The super-sedan was the answer.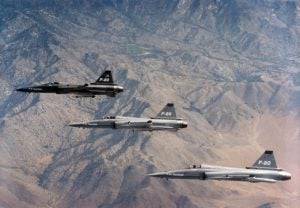 This might be the best performing failure of a relatively modern fighter. It was developed by Northrop in the 70's to be used as a cheap export fighter. At the time the U.S. wouldn't allow the export of current gen front line weapons systems. Northrop developed this based on their existing F-5 with an eye towards exporting it. Before any sales could be finalized the U.S. changed their policy and allowed the export of the contemporary F-16.
As Formula One fans, it's easy to be starving. In a World Championship so intense, so exact, and so calculated, emotion, though not absent, isn't always seen. With sport, should you believe auto racing is such a thing, centered on at least something human, it's no wonder F1 viewers have craved a driver like Daniel Ricciardo, always smiling as he is.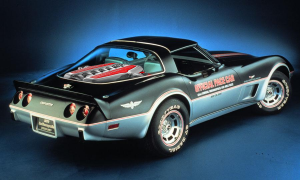 While browsing through the onslaught of crap that is also known as "ebay auctions," I stumbled across an almost new Ferrari 599 GTB V12 engine offered for a starting bid of $25,000 with 4 days to go. The question isn't "should I buy this engine" but "what should I put it into?"



When Lamborghini unveiled its 50th birthday present to itself, the car world not-so-quietly wondered if the make had lost its mind in its old age. The Egoista is a carbon-fibered, V-10 engined homage to jet fighters. It is certainly insane. It is certainly fast. And it is the perfect car to help fix Lamborghini's image.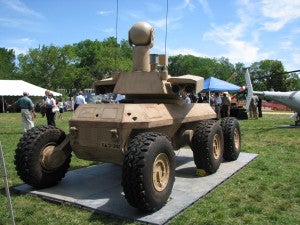 As previously explained on Foxtrot Alpha, the T-90 is an important consideration for Western Armies not only because divisions using this MBT are lining up for potential battle in Crimea (and have been or are likely to be exported to other "OpFor" nations) but represent an approach that counters the Western's storied reliance on quality verses quantity. The financial numbers aside, a lighter yet effective MBT has significant tactical and mobile advantages particularly in light of what has kept the M1 Abrams MBT held back from achieving full tactical effectiveness in Iraq and Afghanistan. That said, the "always high" approach of the United States military is far from a completely invalid one, especially considering the political realities the United States military operates under - nor was it ever meant to be such in the first place.
Acid washed Levi's, Sony Walkman Pros, Datsun cars. Out of that '80s-tastic list, which one do you think is making a comeback? If you guessed Datsun, you're right and they're about to introduce a new, currently nameless car for Russia.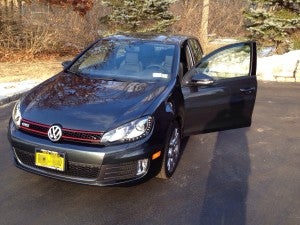 I've always dreamed of an Mk6 GTI. I had sat in one back in 2010, at the NY International Auto Show, and ever since I had been in love with it. I worked out a good deal with my parents, got amazing grades, worked hard, and it has all paid off. The car had 8 miles on it, it was the last new Mk6 GTI on their lot, because production had ended in late 2013. This Review is NOT biased in any way, I'm trying to keep it honest as possible here. Enjoy!
Many people view the subcompact car market just as cheap, bright cars designed to get all the hipster millennials to start buying cars. We all know that not all of us millennials are hipsters and we can't afford to buy new cars without any help. There is also the age old proverb - "It is more fun to a drive a slow car fast, than a fast car slow" -Confucius
The Best of the Rest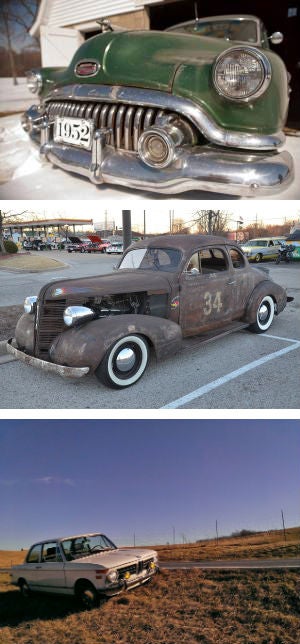 NinetyQ's '52 Buick saw its shadow. Big Bubba Ray attended the Outsiders Car Club Show. TheWorldIsFlat took some photos of his 2002. Distraxi shared more photos from the Ellerslie Car Show. Louros took pictures from Cars & Croissants in Chatham, NJ. Twinturbobmw posted photos and video from Portland C&C. StefanT went to the Golden Gardens Meet. Daender found a Superbird and T/A at a wrecking yard. Liquid_popcorn visited Katie's C&C. Yossarian also went to a C&C event. Brian Silvestro spotted a DeLorean. Jlmounce got his Firebird running again. Pixel started work on his '64 pickup. Jkm7680 shared some of his car sightings. Cherry_man1 went to a car show and shared photos from the Cruise at Culvers. NotInDetroit spotted a trio of not-so-little cars and a plane. Mazdaspeed03 bought a Mazda2. Bandit started doing bodywork on his Trans Am. Rows His Own got another e46 M3.
---
As always, If I've missed something and you would like me to include it, let me know.
Fun Discussions
There were several posts that asked questions and sparked some good discussion between Friday and Sunday. Take a peek and chime in on some of those listed below:
Just the #tips
These posts have already been shared with Jalopnik directly but deserve to be mentioned again because they were first posted on Oppositelock:
Want to participate on Oppositelock? Check out the handbook for posting on OppositeLock as well the Oppo tools to help you get started.