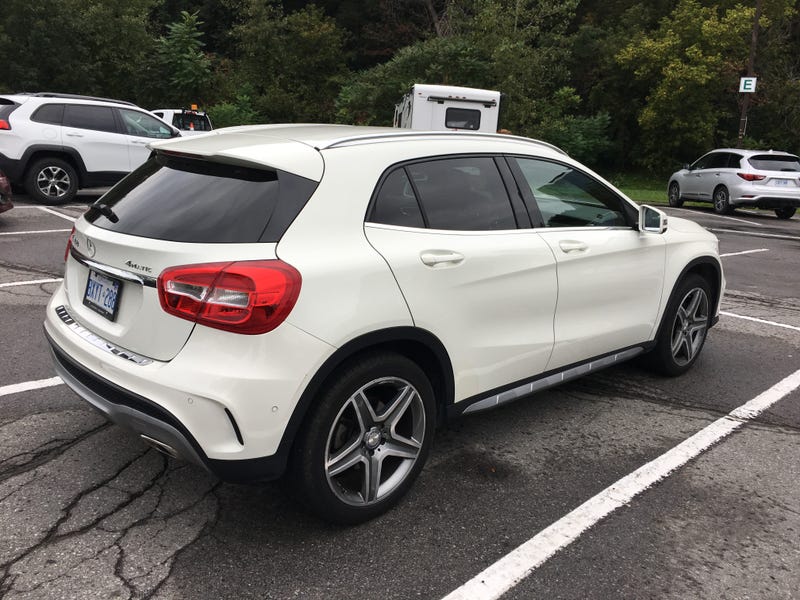 Had this Mercedes-Benz GLA250 4matic for the day, to ferry me, my uncle, and my aunt to and from the Niagara Falls (best side of course, the Canadian one).
The Falls were awesome! Didn't know they were this impressive. Also hadn't expected to find all the entertainment around it.
We basically spent whole afternoon sitting in Toronto traffic, on the way back, and it is definitely good for that. Don't use it to get flatpack furniture from Ikea (needed a desk) with 3 people in it, because you will end up having to have one of the passengers squashed behind the furniture. Also parking sucks, because you have basically only the mirrors to use due to those huge pillars. In Europe that wouldn't be a problem, but apparently using spherical mirrors is too much to ask for here...

Anyhow, AMA (Either about the Benz or the trip to the Falls, or anything else really)