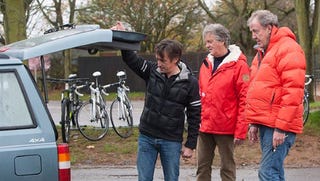 Spoiler comments after the jump.
Here are my thoughts.
1. Jeremy's "I hate working for Top Gear" comment during the SUV segment was especially poignant.
2. They never addressed the literal elephant in the room.
3. That ended with a piddle.

4. I need to track down a 124 Spider.