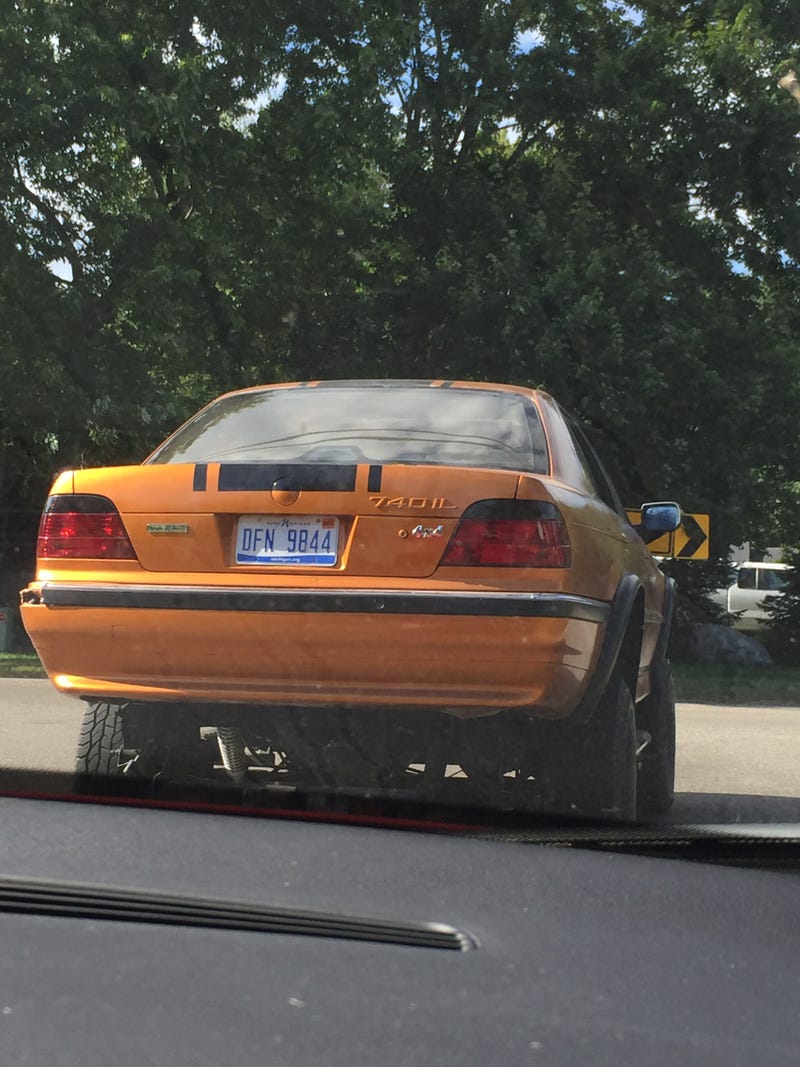 This is a BMW 740i on a truck chassis equipped with metallic orange paint with a black racing stripe, a hood scoop, and an engine incapable of running without missing horribly and smoking out anyone unfortunate enough to be stuck behind it.
I saw an HHR SS cargo van, a Bentley GTC leaving a plastic surgery office, a BMW 850i, and a Polaris Slingshot. Nobody had anything on Mr. Brovarian Motor Works here.
UPDATE:
I saw it again, and this time was able to snap a picture of the front of it. I will now refer to it as the Great Pumpkin.