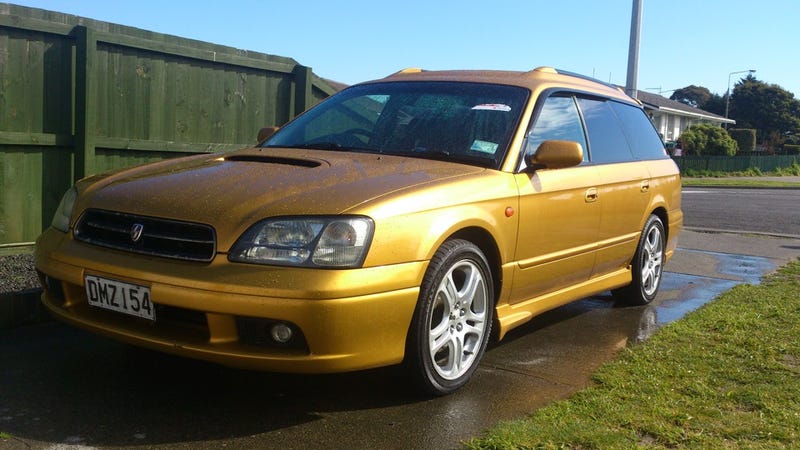 No photo because driving. But it was 10x more beautiful in real life I assure.
The paint was perfect and gleaming. The whole thing was enhanced by the fact that we don't get the Legacy in Australia, it's called the Liberty. And we sure as peas don't get the turbo GT model.
I also saw a Copen, a convoy of Ferraris including F12, 458 Speciale and 488 and a 550 Barchetta (separately to the others). But those aren't post worthy compared to this. It was too good.