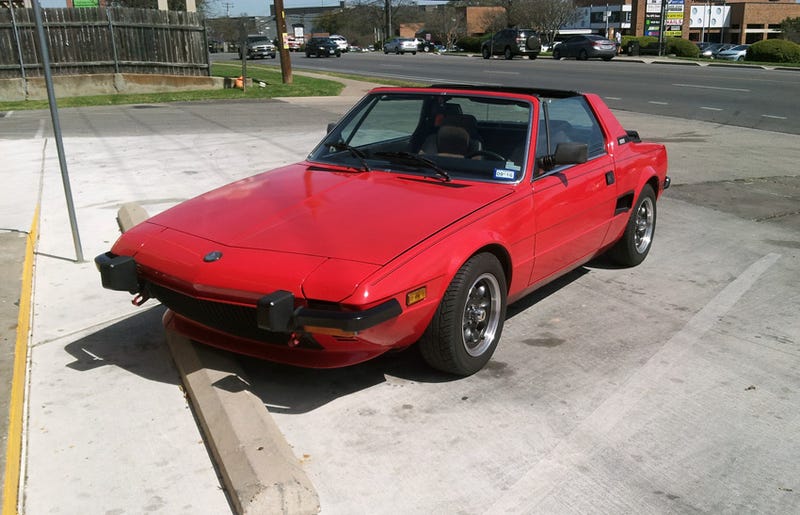 I came across this Bertone (Fiat X1/9) at the autoparts store. When Fiat left the U.S. Malcom Bricklin (of Subaru 360, Bricklin SV1, and Yugo fame) continued to import these as Bertones. They look great, and the MR2 didn't exist yet, so this was probably Bricklin's best idea ever. But then I saw...
An Alfa Giulia Super. It's probably safe to assume that the Japanese were inspired by boxy Italian machines like the Giulia and Fiat 124 when they started bringing over equally boxy Coronas, etc. in the late 1960s. But - would you believe it? There was another Alfa in the same parking lot.
This one was a '73, same year as my saab.