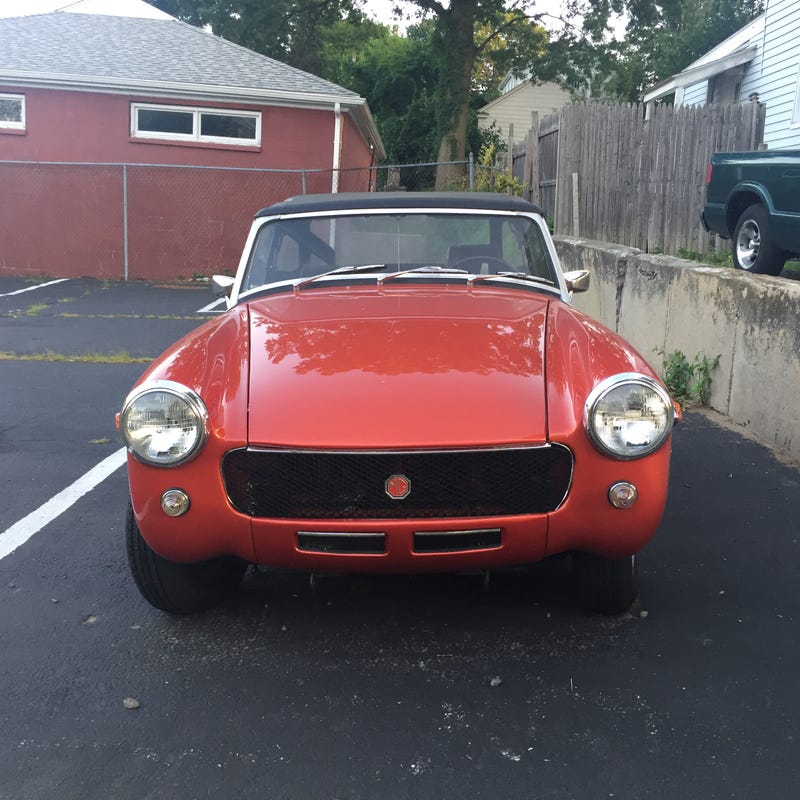 I spotted this on a parking lot while I was driving around town, and I had to snap a few pictures of this sweet MG Midget. It's in nice shape and looks like a driver.
It's not nearly as loved as the MGB these days, and I think it was somewhat regarded as a "girl" car in its day... but I think it's awesome! Sure the convertible top looks goofy, but I love the look of that front end. So much better looking than a Sprite, which is the only comparable small roadster that I can think of.
Sure, a Triumph Spitfire, a Triumph TR6, or an Austin Healey 3000 is cooler. But the latter two were in a different class, having 6cyl engines. And the Spitfire just has looks to kill.
One thing I noticed is that this thing is seriously TINY, even compared to my Miata. I'd love to putt around in one of these some day, but I don't think I'd fit being 6'1".
Anyone had experiences with a Midget or other old British roadsters? I'd love to hear some stories.