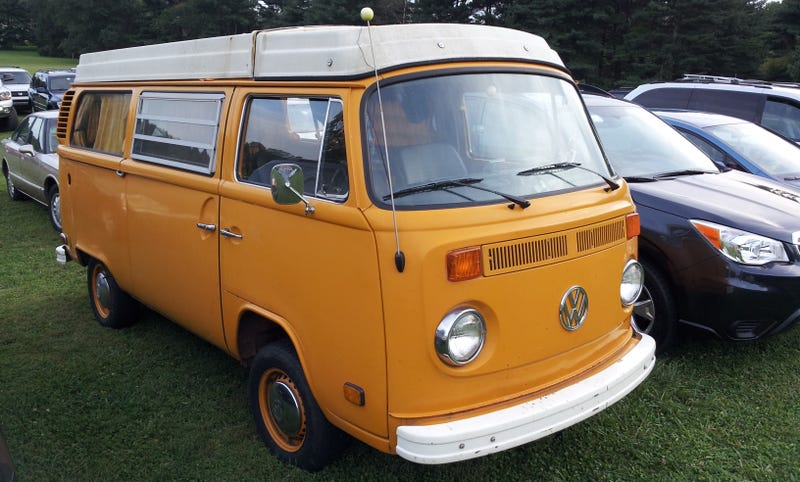 ...at the concert in the park tonight.
I had forgotten how truly awesome these old aircooled vans were. The article on the FP the other day had me thinking about the olde tymes... This thing is clean and looks original...
Then I got to thinkin', what if Singer started building VW Kombi's in classic style ? Oh.... Oh myyyy. Yep.