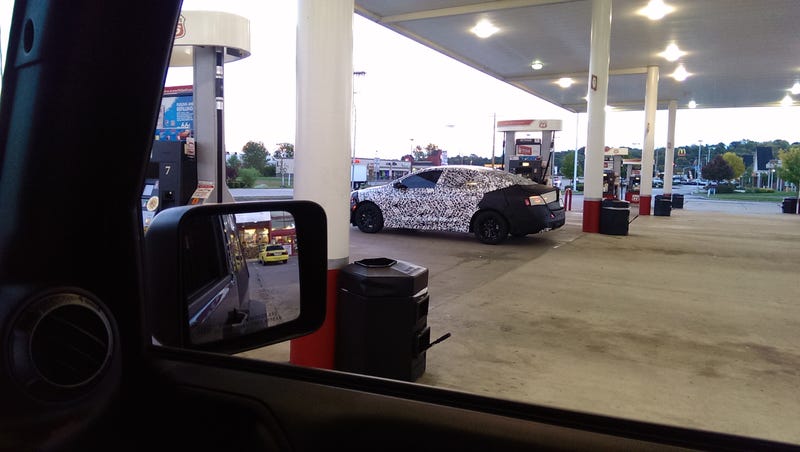 Spotted in St. Peters, MO at 7:15am, this camouflaged car made a stop for gas. This is the first time I've seen one in the Midwest so I was giddy as a little girl. I circled around the pumps and grabbed a few shots, of which only two came out. I didn't want to bug the guy driving so I made it quick.


He left the gas station to stop for breakfast up the street, at which point he covered the whole car in canvas.


My immediate thoughts are baby Lincoln, but reports say that won't be on sale until 2016 and the car I saw looks much more production-ready than that. The badge on the front was covered in a long horizontal sheet, which made me think of the Chrysler 200 replacement. What do the Jalops think it is?