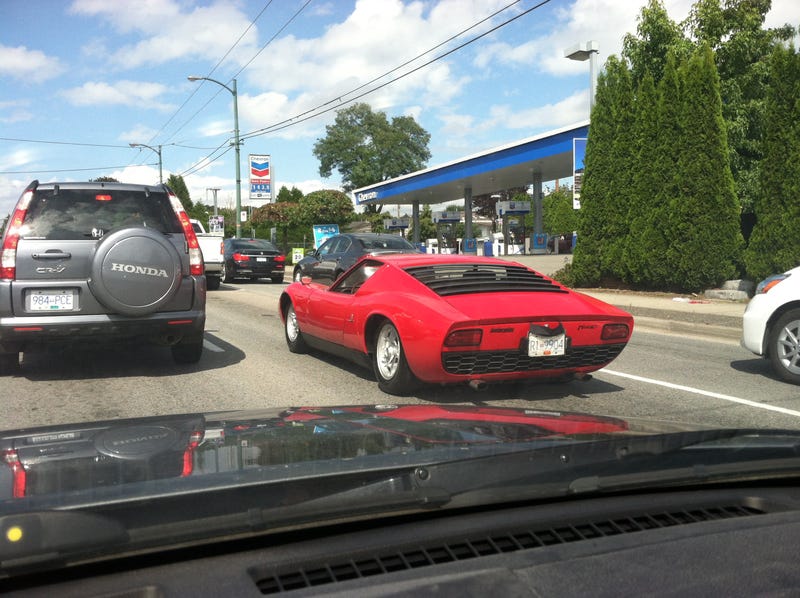 This was a first for me. I've seen them in museums but never in the wild.
I just finished my drive from Seattle to Vancouver. I also saw the nicest e30 m3 I've ever seen and a very nice sounding terminator mustang. It was off beige colored which is somehow super awesome.
Miura takes the cake though, obviously.