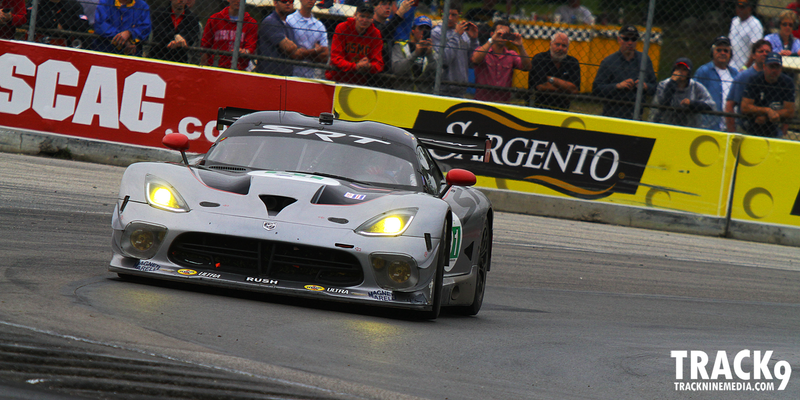 In a sudden shakeup of this year's twice around the clock race. The SRT backed team of the two Riley Technologies Vipers will not be racing at the historical race this year. Ralph Giles President and CEO of the SRT brand stated that they would not be able to field their team this season and rather put all of their efforts into their North American racing this season.
He went on to say that he felt disappointed that they couldn't go to the race this year, but that they had informed the ACO first before announcing they would not be returning. Last year marked the return of the Vipers to LeMans after last racing it from 1996-2000. Last year the team managed 23rd and 31st overall with a class ranking of 8th and 9th which is bloody good for coming off a 14yr hiatus. Lately the team has been gathering up speed where it could here at home. At Sebring this year, the no. 93 car placed 2nd, placed a few spots behind.
Some have speculated that the reason they aren't returning to LeMans this year is that the sales of the new Viper are not hitting their mark, and that they have had to put the plant where they build the new Vipers on idle at the moment. This seems like a bit of a stretch. While it could be a factor, it's most likely only one of the many factors that were part of the variables that inevitably caused them to decline the offer of coming back.
What isn't up for discussion from Giles is his commitment to the new Tudor United Sportscar Championship where they will continue to soldier on entering the next race at the Streets of Long Beach on April 12th. With SRT pulling out of the race, only 3 teams will be American driven efforts. This is indeed sad to think those cars won't be at LeMans this year since they did a bang up job with not that much experience under their belt against some of the best teams and drivers in the world. Hopefully the team can get it together for next year and come back to the Twice Around the Clock race. Good luck chaps!
Follow me on Twitter
And speaking of racing Check out Why we need a proper series!