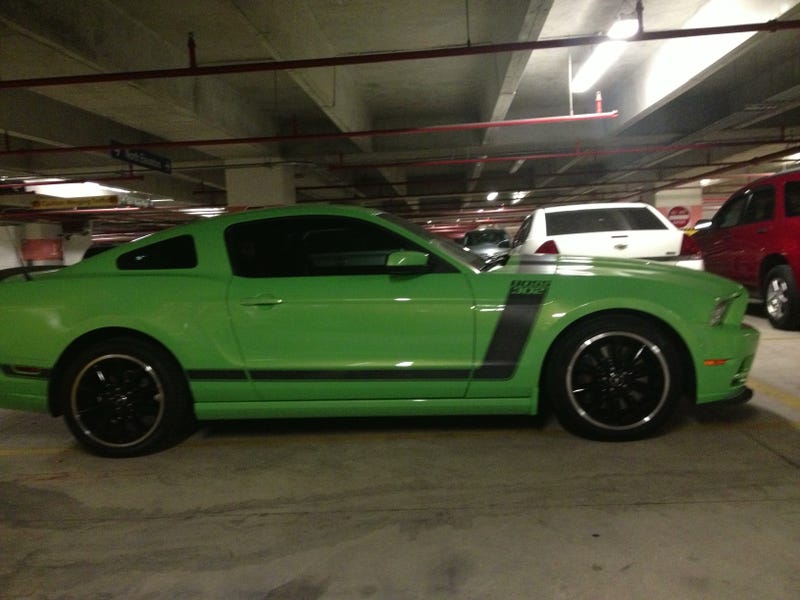 Saw this new Boss 302 when I got to work a few nights ago. I park next to it every night now. Don't know who owns it yet, but I'm hoping that it's a beautiful nurse that just happens to be single. It still has the dealer tags and I haven't looked to see if it's stick yet.
*BONUS ROUND*
This is the pristine Wagoneer that the CEO of the hospital keeps in the garage as a back up vehicle. From what I can tell it gets driven a few times a week, but always returns to it's parking space.
I saw this little gem when I got to work tonight. GMC Sierra in "pussy magnet yellow" with a flaming grill and crumpled bumper for accent.
My apologies for the poor picture quality. They are all iPhone shots in a poorly lit underground garage while running late for work.