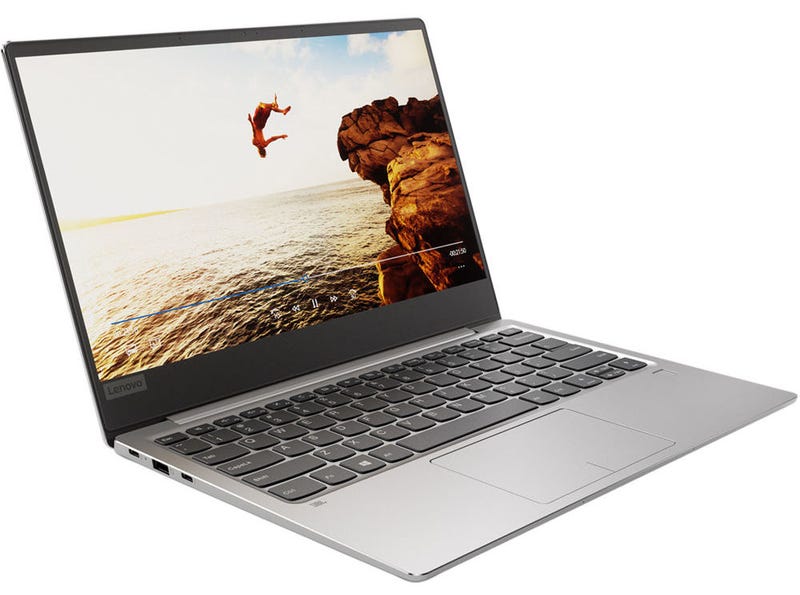 B&H Photo has a deal on the 13" Lenovo Ideapad 720s with basically all the features you could want out of a laptop. It's not loaded, but it will suffice, and it's only $600.  
The specs on this laptop are straightforward: Intel Core i5-8250U, 8 GB RAM, 256 GB SSD, 1080p screen, backlit keyboard, fingerprint reader, and a Thunderbolt 3 USB-C port for docking to a monitor, power adapter, multiple peripherals etc all with one plug, if you get the right dongle or docking station. It weighs only 2.5 lbs.
The i5-8250U is the lowest-end of Intel's speedy Kaby Lake R quad-core low power laptop CPUs, but still plenty fast. All of these are great laptop processors with more than enough grunt and low power consumption for good battery life.
No, there's no fancy 2-in-1 flippy twisty hinge, and sure you could always step up to more RAM, a bigger SSD, a real GPU, facial recognition for login, or a higher-resolution and/or touch screen. But for most folks, this is a nice powerful laptop with plenty of horsepower that should last plenty of years into the future.
Plenty of laptops in the sub-$1000 price range, and even lots of more expensive ones, don't offer Thunderbolt 3, or any of the other flavors of USB-C port that can both charge the computer and output to a display at the same time for 1-cable docking. The next-cheapest I could find is the HP Envy 13t, which starts at $900 and has a semi-proprietary HP USB-C port to do this rather than Thunderbolt 3.
So if you're in the market for a nice but not crazy overkill laptop, and 1-port Thunderbolt 3 docking appeals to you, this is a solid move. B&H lists its stock status as "more on the way," but if you order one, you should get one eventually. Like a week or two.