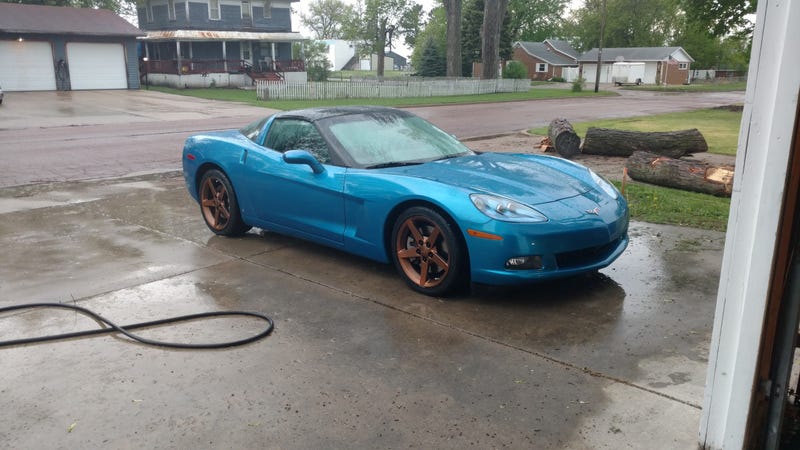 In our last installment we removed the stock chrome-plated wheels from my 2008 Corvette, cleaned them up, taped them off and sprayed several coats of generic black Plasti Dip.

Now that we've got the black base layer down we're going to use Plasti Dip metalizer in Bronze to bring in some shimmer and a little pop.
We're following the same mentality as the black, with smooth liquid coats that aren't thick enough to run. After coat one things look a little uninspired.
But the true test comes after 4 coats of metalizer, and some dry time. Rolling the wheels out into the sun produces a nice bronze finish that does have a 'Metal' quality to it.
Once Happy I let them dry and started peeling. For the wheels the tape came off no problem, no need to cut/etc to get it off. I had taped the valve stems, which actually came off very easily via unscrewing the cap a bit and then pulling the tape off. The center caps took the most work. You must cut the dip and then peel the tape to ensure it sticks. The caps did turn out fine after all that effort thankfully!
I opted to put the center caps back in the wheels, then put the wheels on the car, I don't think order mattered. I also swapped out the stock chrome lugnuts for some black ones off eBay for $35.
And the finished product from a few angles:
Hopefully that shows some of the metalizer difference. I'll try to post some sunny photos soon, but it's raining again for a few days here.