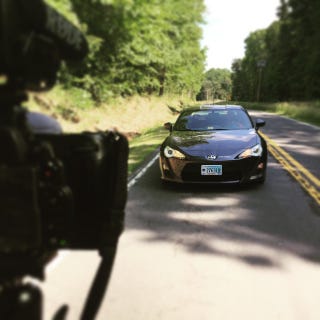 What do we do when we have a stock Scion FRS and a fully modified turbo Scion FRS? WE FILM!

Well, filming is complete, editing is nearly wrapped-up, and we plan to release the full length 15+ minute video later this week. We had a fantastic time filming and have learned a ton thanks to your feedback. It's our dream that this short teaser wets your appetite enough to come back for more!

Please subscribe to the RightFootDown YouTube channel, dubbed RightFootDownTV, to be notified of new content and to see the full stock v turbo FRS video as soon as it's released!
Thank you to all who helped make this happen!