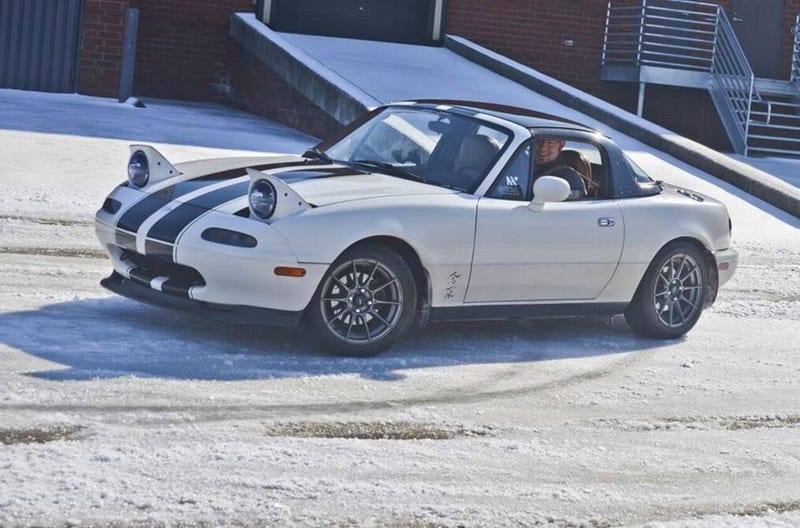 Posting this on behalf of another SCCA member.
Hey all, my Miata was just stolen out of the parking deck at my apartment in Charlotte. If anyone sees my '95 show up anywhere let me know. Pic below. Thanks! So much for Targa Southland....
If you see this unique-looking NA on the road, in someone's back yard, or on Craigslist, then please contact your local police. Thanks!