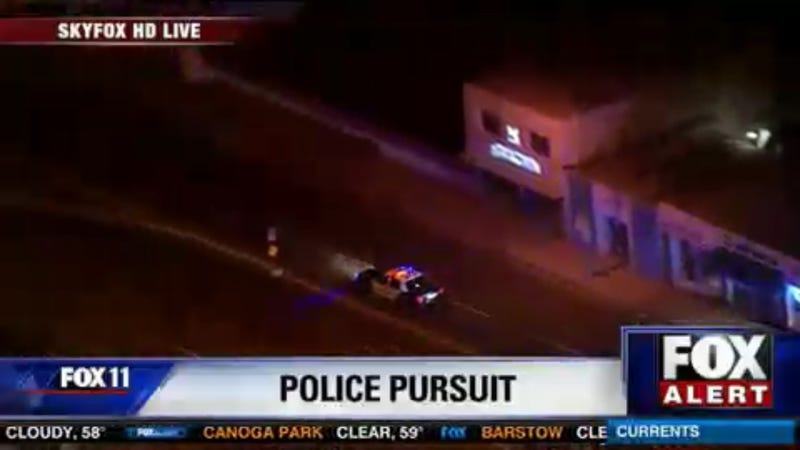 For reals!! http://www.foxla.com/live
Suspect may have given up the ghost, not confirmed yet. But shots were fired and cops arent bothering to take suspect out of the stolen police car. So...
UPDATE: suspect is dead, police placed a sheet over driver side of stolen police car. Homeboy paid the ultimate price to live out his Grand Theft Auto fantasy...
UPDATE 2: heres video of the moment when police rammed the suspect in the stolen police cruiser: