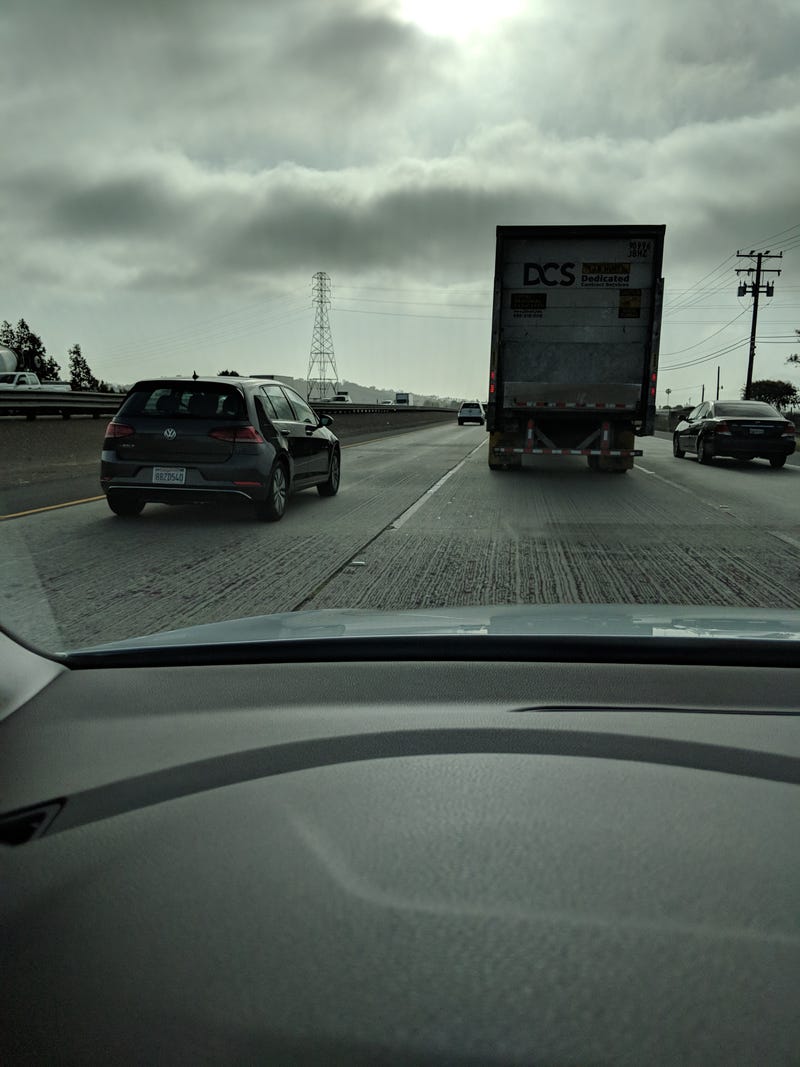 Why, WHY do people insist on leaving such a ridiculously large gap when in traffic? Could it perhaps be because they can't drive for shit, and most of the time they're on their phone*?
The answer is yes. Yes, people suck at driving, and most people doing this are usually on their phone. In this case the person was just a fucking idiot.
*I just realized the hypocrisy of that statement since I used my phone to take that picture. But in my defense you can see I have only left a car lengths between me and the semi, so I'm not holding up traffic.