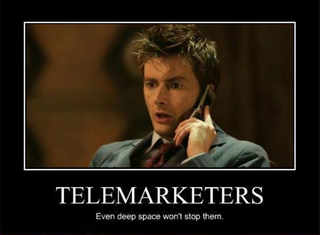 So this number keeps calling my work number, non-stop.
http://800notes.com/Phone.aspx/1-408-597-4441 
I've tried everything, letting it go to voicemail, holding the line up in silence, but the dipshit still calls me everyday precisely 4 times, and it gets annoying when I'm on conference calls. Same time of the day too, so it's probably on a robo-dialer.
I'm thinking maybe I should go Les Grossman on him.