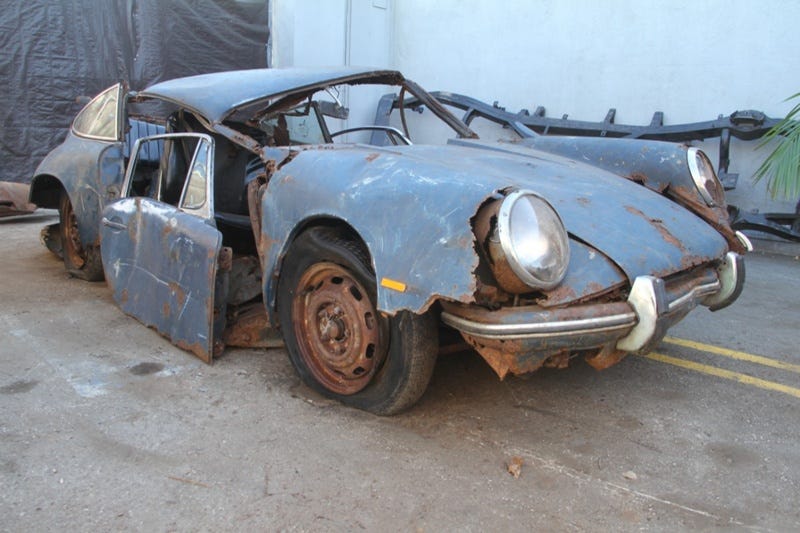 I think the seller and I have differing opinions on what that means.

1967 Porsche 912 Short Wheel Base Coupe with matching numbers with a dark blue exterior and black interior. Complete with the engine and transmission and carburetors. The engine alone as you can see from recent ebay listings for around $3,500. Great value. Will make a strong parts car. $3,950 (Source ebay)
So with early 911/912 prices out of this world, what is a good alternative? Beetles?