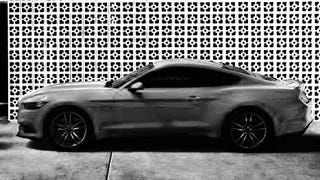 A recent study, leaked by CarBlogsWhoLeakStuff.com, says that,"American opinions toward red Mustangs is at an all time low."
The study, conducted via analysis of shit said on the web, determined that positive sentiment remained high regarding the new Mustang, but found a high number of online opinions disapproved of the frequency of articles in particular the use of Race Red paint color.
"Fuck. Another Mustang article, another red Mustang" commented HoonsS95toTheWallzBeeches.
Another user, ILikeMyRearAxleLive, says "I'm so tired of seeing this Mustang, I'm going to buy a Silver Camaro. FU Race Red!"
It remains a mystery how this new car will stack up to its competition, but one thing is clear: this Mustang has America seeing red.
So. Much. Red.