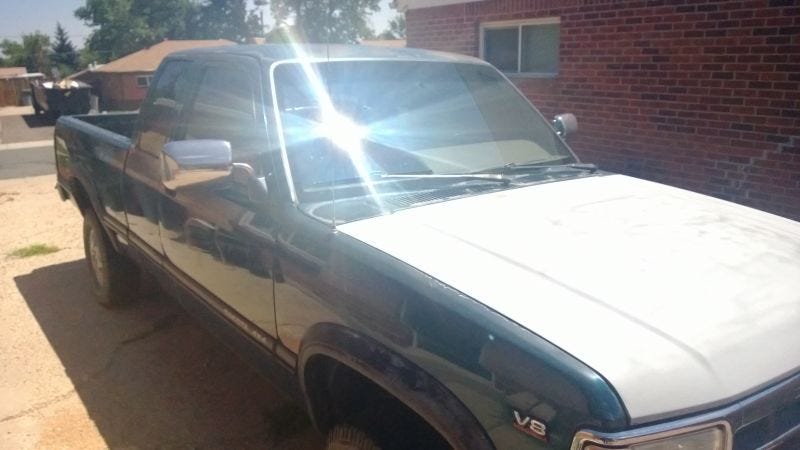 So, Project Thanks Obama. It's getting a replacement exhaust and rear main in the next two weeks. Me being me, however, I'm inclined to get something else.
I'm considering putting it up on CL barter just to see what trades I get offered. I'd like something along the same lines - 4- or all- or rear- wheel-drive, manual transmission, not economy minded. I'm thinking something like 3rd-4th Gen F-body, NA or NB (yeah right) Miata, YJ or TJ (yeah right), maybe even a Mustang. What I think I'll get offered:
Honda Civic (VTAK ain't economy BREH, I know what I have DUDER)
Ratted out Cherokee
4-Banger Toyota pickup/4Runner
Three ounces of super-chronic and like, two grams of wax (they'll go to three grams but they really don't want to
~77 Chevy half-ton what's been sitting for a few but has a four-on-the-floor and the original 305 what were working last time it cranked but not too keen on when that was again
What do y'all think? What would be good trades for a 22 year old pickup with the normal Mopar issues? What would you trade for this wonderful piece of engineering? What's the weirdest, yet most plausible, item I'd get offered here in Denver?