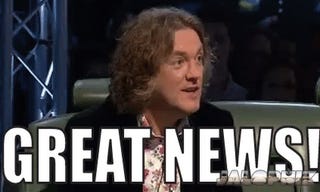 In what seems like an incredibly quick turn of events the owner of a Subaru WRX who had his car wrecked by the dealer is getting his vehicle replaced, free of charge. Sadly though, the replacement vehicle is not a Dacia Sandero but another Subaru WRX.
We have the new car on order. They're doing a VIN swap on my loan, so it is at no additional cost to me. They will be reimbursing us for a new car seat. The STI short throw shifter is being installed as an option which I am paying for out of my own pocket. Evan Fineberg offered to pay for it but I told him I don't want his money. Thomas Doll, CEO of Subaru made this right.
---
In a matter of hours dealership's Facebook page was flooded with bad publicity. Google and Yelp review pages were also being filled with negative reviews.

Subaru Of America Inc. Facebook page was also flooded in a matter of hours.
Just goes to show that you can't underestimate the power of a social media in today's day and age.