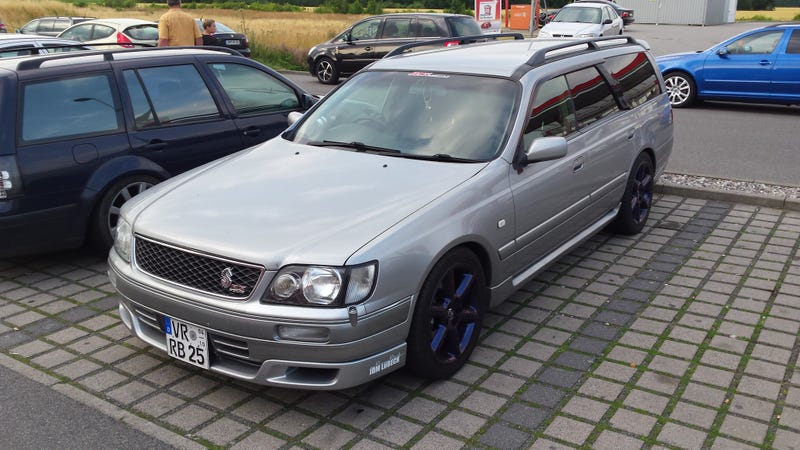 Saw this last weekend in the parking lot of a big burger chain while getting gas at the station in the background. First one I've ever seen in person. Had this been a Skyline, I probably wouldn't have bothered, but this is an absolute first for me.
Some impressions:
Boy, that thing is wide. I never really saw that in the pictures but in real life you can see where that platform came from.
Also, that little bump in front of the indicator is weird. Looks like it houses a retractable rod to help park the car, similar to what older S-classes had in the back.
The interiour (sorry, I was in a hurry and forgot to take a pic) isn't much to write home about. Sure, it's a right hooker but that's about it. If you've sat in any '90s Nissan you know what I'm talking about. The familiar black plastic is everywhere and the seats have one of the most terrible patterns known to mankind.
I looked up "JDM Lübeck" (sticker on front bumper) in hopes to find more crazy JDM goodness, but only found a semi-abandoned facebook page indicating that they meet sometimes.
The 04/10 on the plates says that it only gets driven between april and october.