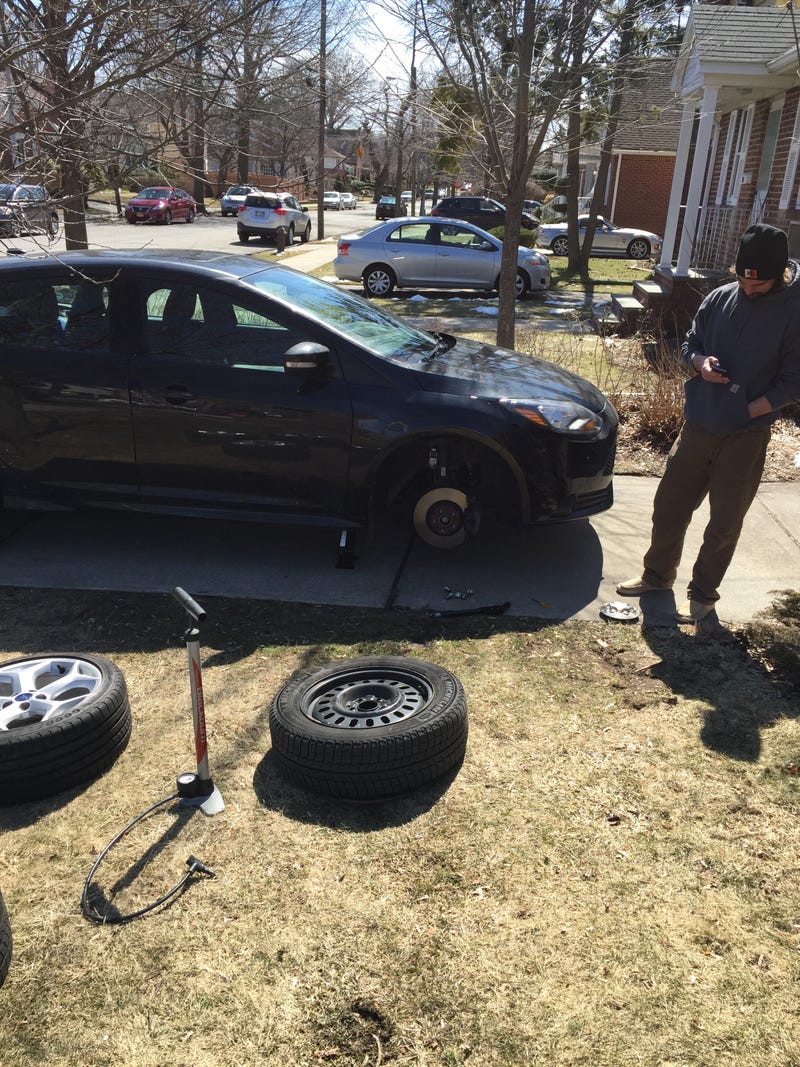 Bittersweet day for sure. I'm trading in my 2013 Focus ST for a 2012 Wrangler Sport. Put my stock summer tires back on (and immediately hit a big pot hole..... No damage though). Here's two pictures.
While I'm looking forward to the Wrangler, the FoST is the first car I've owned from brand new, so it's got a special place in my heart, and I hope the next owner appreciates it as much as I did.
I'm selling my winter setup- so if any of you FoST (or Ford guys in general I think?) are interested in 16" Taurus Steelies w/ Michelin X-ICE tires + TPMS and the P71 (police) center caps, let me know. Also getting rid of my All weather floor mats.