The interior is completely stock, except for the wooden shift knob my wife bought me from Nostalgic Grains. I am thinking of a few things. What do you think of these seats?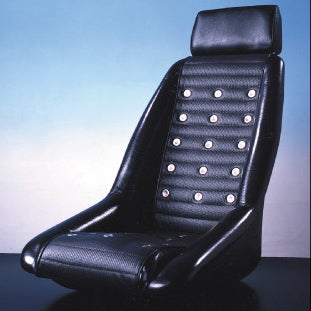 The seats that are in there are in pretty good shape, but I don't think they are original stock, so I am not that obsessed with keeping them. I kind of dig these. They have a vintage Japanese car look, and I am thinking about buying a pair.
Also, although I do have the stock steering wheel, it honestly is the least pleasant part of driving the Sunchaser. It is an enormous plastic wheel, with the classic 80s Toyota upside down horn button so they did not have to make different left and right buttons.
I am seriously considering a Nardi steering wheel. Something like this.
Maybe I am nuts. I don't know. Just ideas. What do you think?