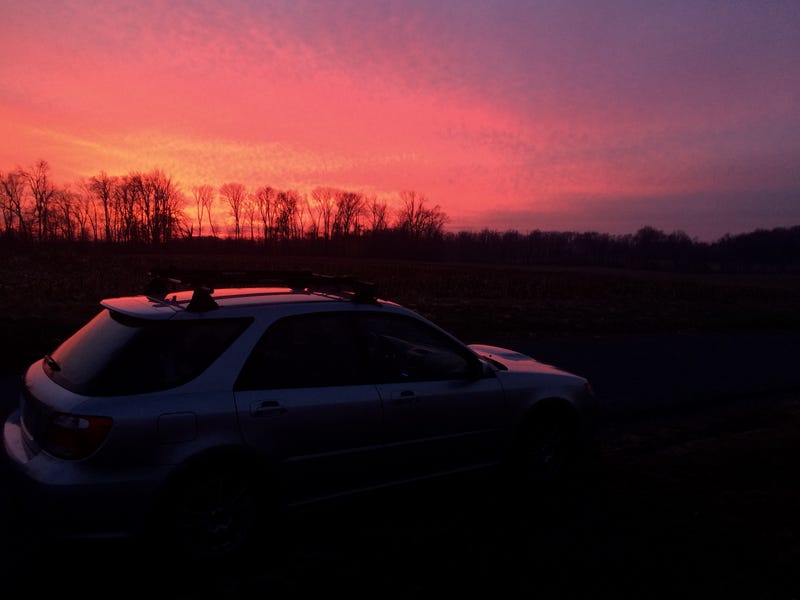 I made time for the scenic route tonight. I didn't regret it. Chester County, Pennsylvania is home to some of the oldest, most scenic roads I know. They're twisty and bumpy and too narrow for modern cars. If you head far enough out they all seem to turn to dirt. As great as the suspension still is at 95k, things tend to rattle loose if you drive hard enough.
I pulled over and hopped out. A crinkled piece of paper made a decent damper between the spare and its imperfectly fitting tie-down. I stopped and stared at the last remaining light. Around the next bend laid more gravel and even tighter turns. I turned on the lights and continued on my way.
There's always time for the scenic route.