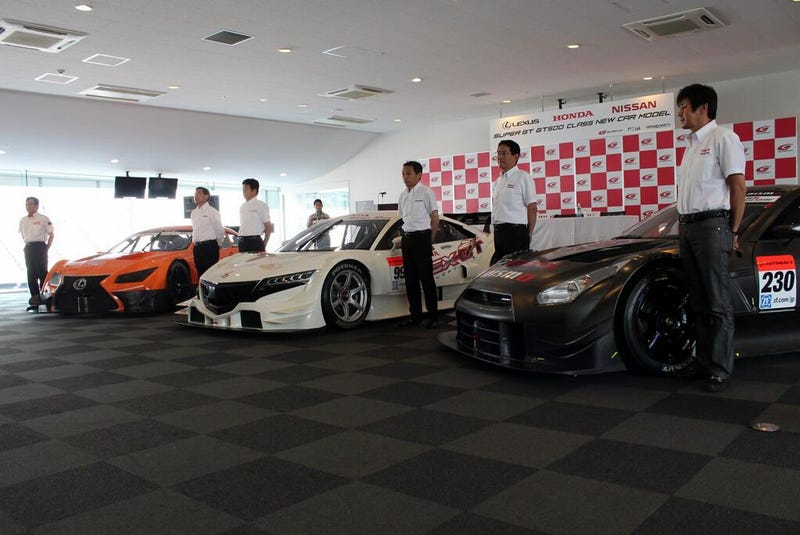 As part of their rules unification with DTM, Super GT unveiled next year's GT500 cars today. The Nissan GT-R, Honda NSX, and Lexus (sigh) LF-CC. The cars are powered by a 2.0L turbo direct-injected 4 cylinder engine, production 550 bhp, with 50 more available via a hybrid system. I don't know if DTM cars will be allowed to run GT500 next year, since the Germans run V8s, but Audi says they will have a customer car available in 2015.
The chassis the cars are built on is designed for the front-mid engine position of the DTM, but Honda wanted to run the NSX as a mid-engined car. These vents and the lack of side exhausts make it look like the car is mid-engined.
If you speak Japanese, or can parse Google Translate Engrish better than me, this article makes it sound like the NSX is indeed mid-engined. Check @suzuka_event for more pictures of the unveiling. There are more pictures here.